WBCSD's Panorama Podcast | Heineken: From Barley to Bar
WBCSD's Panorama Podcast | Heineken: From Barley to Bar
tweet me:
Listen to @WBCSD's latest Panorama #Podcast: a #sustainability discussion with @Heineken http://bit.ly/2zmLdZY #ValueChain #SDGs
Multimedia from this Release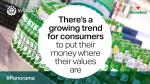 Wednesday, November 8, 2017 - 10:15am
Check out Panorama's latest interview with Heineken, where we discuss sustainability right across the value chain. Blanca Juti, Heineken's Chief Corporate Relations Officer, and Willem de Jonge, the company's Global Sustainability Director, give their insight on both challenges and opportunities facing a modern brewery giant.
Don't miss an episode! Subscribe, rate and share WBCSD's new Panorama Podcast on iTunes.