Video: HPE Sustainability Helps Grow $240 Million in New Revenue
Video: HPE Sustainability Helps Grow $240 Million in New Revenue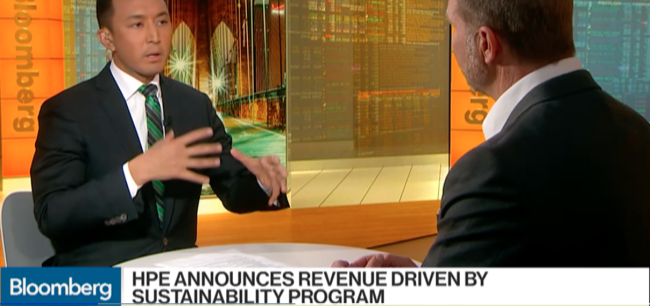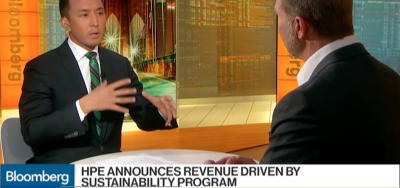 tweet me:
#video: HPE Sustainability Helps Grow $240 Million in New Revenue http://bit.ly/2OtetH1 @HPE_LivingProg via Bloomberg tv #sustainability
Wednesday, October 17, 2018 - 12:25pm
Originally posted on Bloomberg
Hewlett Packard Enterprise Chief Sustainability Officer Chris Wellise revealed on Bloomberg TV that $240 million in new revenue can be linked to its sustainability-related practices through the first three quarters of 2018. He also discussed HPE's partnership with the World Economic Forum to end global hunger and India as the company's main Asia opportunity. Wellise spoke to Bloomberg's Ramy Inocencio on "Bloomberg Daybreak: Asia" on the sidelines of the fourth annual Bloomberg Sustainable Business Summit in New York.
More From Hewlett Packard Enterprise (HPE)
Wednesday, July 8, 2020 - 4:10pm
Monday, June 15, 2020 - 2:55pm
Thursday, May 21, 2020 - 2:35pm
Videos from Hewlett Packard Enterprise (HPE)