VMware CTO Named To Top 20 C-Suite Sustainability Champions for 2020
VMware CTO Named To Top 20 C-Suite Sustainability Champions for 2020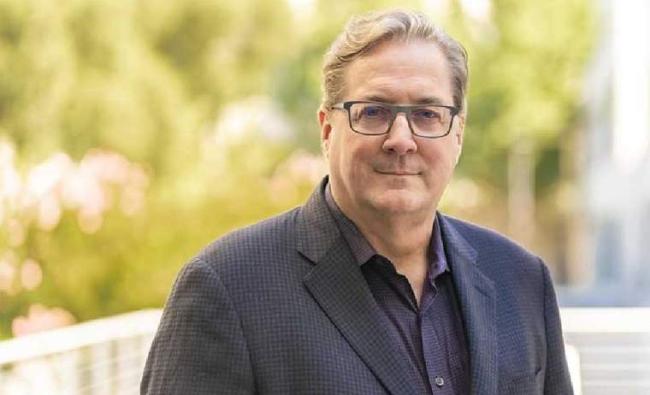 tweet me:
.@VMware's Senior VP and CTO Greg Lavender featured in @greenbiz 20 C-Suite #Sustainability Champions for 2020 https://bit.ly/36Ev8wc @GregL_VMware
Thursday, January 9, 2020 - 12:35pm
NEWSROOM: VMware
CONTENT: Article
Greg Lavender, Senior Vice President and CTO, VMware
LinkedIn | Company profile | @GregL_VMware
The chief technology office at VMware is unique for including sustainability as part of its research and innovation mission. Greg Lavender recently stepped up to lead the charge as CTO, succeeding Ray O'Farrell, who has moved over to the company's cloud division. Lavender is a computer science heavyweight, with a doctorate in the subject. He joined VMware in 2018 after stints at Citi, Cisco and Sun Microsystems.
The CTO office has touched some of VMware's more interesting sustainability projects. The company is collaborating with the city of Palo Alto, California, on a community microgrid that combines solar with battery storage and smart grid controls, integrating with the local power grid to explore bolstering city resilience. VMware recently used blockchain technology in working with Dell to collect plastics from the ocean for recycling.
Central to VMware's tools, of course, is data center sustainability. VMware has developed real-time "carbon scores" as part of a service that helps customers operate and optimize their onsite data centers, for example. It even offers information about how the local grid is working. Resource optimization is an essential focus for the virtualization software leader, which helps companies outsource their data centers, reducing their energy and hardware costs.
Within its own operations, VMware has committed to making a net positive impact, and it became carbon neutral two years ahead of schedule. If O'Farrell as CTO helped to establish the kind of supportive culture he finds essential for innovation, then it's up to Lavender to carry that work forward.
More From VMware
Tuesday, December 22, 2020 - 12:00pm
Monday, December 21, 2020 - 1:00pm
Friday, December 18, 2020 - 1:00pm