VIDEO | Join the Rainforest Alliance's Follow the Frog Campaign
VIDEO | Join the Rainforest Alliance's Follow the Frog Campaign
Annual campaign runs through September 24th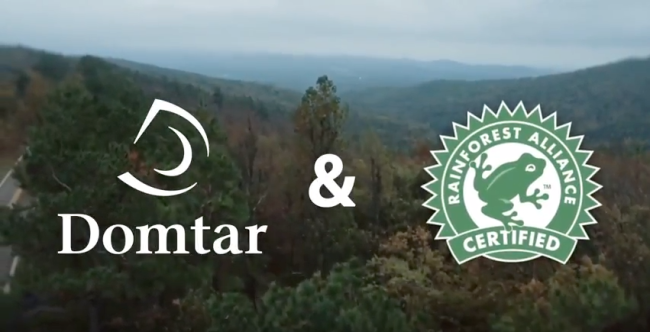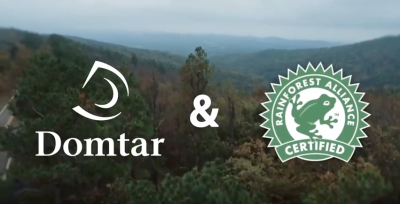 tweet me:
VIDEO | @DomtarEveryday has partnered with the Rainforest Alliance for nearly 20 years, working to expand responsible #forest certification, #sustainable land use and #biodiversity #conservation. http://bit.ly/2ppJ3SC @RnfrstAlliance #FollowTheFrog
Friday, September 21, 2018 - 10:35am
The Rainforest Alliance's annual Follow the Frog campaign is underway and runs through September 24. The campaign encourages consumers to purchase goods that have been responsibly produced, as indicated by the Rainforest Alliance Certified seal.
When the Rainforest Alliance Certified seal appears on a package of paper, bag of coffee, box of bananas, bar of chocolate or dozens of other products, it assures consumers that the products sustainably grown and harvested.  Products that are sourced from farms, fields and forestlands that meet the Rainforest Alliance's standards for conserving wildlife, protecting natural habitats and improving the livelihoods of workers and local communities can use the seal.
For nearly two decades Domtar and the Rainforest Alliance have collaborated on multiple initiatives to promote sustainable forest management and biodiversity conservation.
To watch the video and read the full post, visit the Domtar Newsroom.
More From Domtar
Monday, December 9, 2019 - 10:40am
Friday, December 6, 2019 - 11:35am
Wednesday, December 4, 2019 - 12:00pm