VIDEO | Discover Data Program Aims to Ignite Interest in Data Among Middle School Students
VIDEO | Discover Data Program Aims to Ignite Interest in Data Among Middle School Students
The Nielsen Foundation recently launched Discover Data in collaboration with Discovery Education and The Afterschool Alliance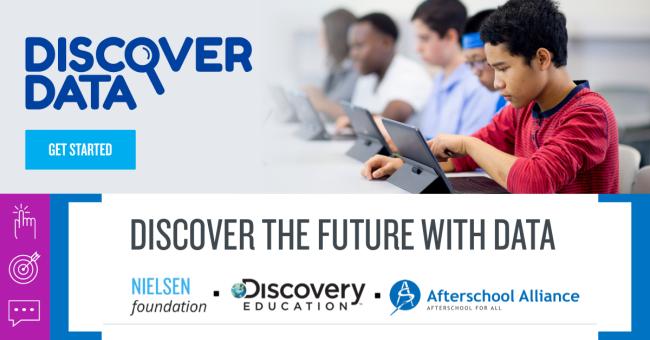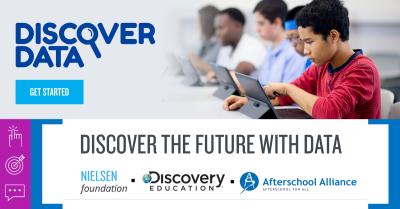 tweet me:
VIDEO | The @Nielsen Foundation recently launched #DiscoverData in collaboration with @DiscoveryEd and @AfterSchool4All to help get middle school students excited about the power of #dataanalysis. http://bit.ly/2AzjAyu
Tuesday, July 31, 2018 - 4:10pm
It's never too early to get excited about data, especially in today's world, where connectivity and technology play such a key role in everything from marketing to entertainment to business strategy. We're passionate about data, and we look forward to future generations sharing that passion. And to help encourage this passion, the Nielsen Foundation recently launched Discover Data, a signature education initiative in collaboration with Discovery Education and The Afterschool Alliance. The program provides resources to students ages 11 to 14 that create excitement about the power of data analysis. The initiative includes student activities and career profiles.
More From Discovery Education
Friday, July 24, 2020 - 10:30am
Friday, July 17, 2020 - 8:30am
Wednesday, July 15, 2020 - 10:30am