United Nations Global Compact Recognizes Ten Business Leaders for Championing the Sustainable Development Goals
United Nations Global Compact Recognizes Ten Business Leaders for Championing the Sustainable Development Goals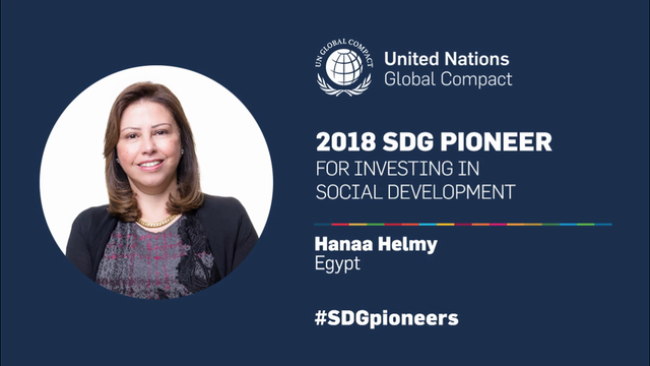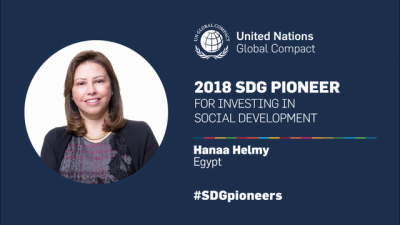 tweet me:
Join the UN @globalcompact to celebrate the 2018 #SDGpioneers — business leaders who are making #GlobalGoalsLocalBusiness. Read their sustainability stories here: unglobalcompact.org/sdgs/sdgpioneers/2018 #LeadersSummit
Monday, September 24, 2018 - 10:10am
NEW YORK, September 24, 2018 /3BL Media/ - Today at its 2018 Leaders Summit, the United Nations Global Compact recognized ten new SDG Pioneers — business leaders from around the world who are championing the Sustainable Development Goals (SDGs) through their companies and inspiring others to advance the 2030 Agenda for Sustainable Development.
This year's ten SDG Pioneers were chosen from over 150 nominations from more than 50 countries. The selection criteria included the individuals' commitment to embedding the Ten Principles of the UN Global Compact into their companies' core strategies and their efforts to advance the SDGs, as well as their engagement with the UN Global Compact and its Local Networks.
"These ten outstanding individuals are demonstrating how business can unlock economic, social and environmental gains for the world by advancing the Sustainable Development Goals," said Lise Kingo, CEO & Executive Director of the UN Global Compact. "Showcasing the pioneering actions and progress of these leaders will help mobilize others in this exciting movement to create the world we all want."
The 2018 UN Global Compact SDG Pioneers are:
For photos of the SDG Pioneers, please contact media@unglobalcompact.org.
About the United Nations Global Compact
The United Nations Global Compact is a call to companies everywhere to align their operations and strategies with ten universally accepted principles in the areas of human rights, labour, environment and anti-corruption, and to take action in support of UN goals and issues embodied in the Sustainable Development Goals. The UN Global Compact is a leadership platform for the development, implementation and disclosure of responsible corporate practices. Launched in 2000, it is the largest corporate sustainability initiative in the world, with more than 9,500 companies and 3,000 non-business signatories based in over 160 countries, and nearly 70 Local Networks.
For more information, follow @globalcompact on social media and visit our website at www.unglobalcompact.org. Join us for the conversation on social media by using hashtag  #SDGpioneers.
Contact
United Nations Global Compact
@globalcompact
www.facebook.com/UNGlobalCompact
www.linkedin.com/company/united-nations-global-compact
www.instagram.com/globalcompact