#TheFutureDoesntSuck: How Bacardi and Lonely Whale Are Making Waves Worldwide
#TheFutureDoesntSuck: How Bacardi and Lonely Whale Are Making Waves Worldwide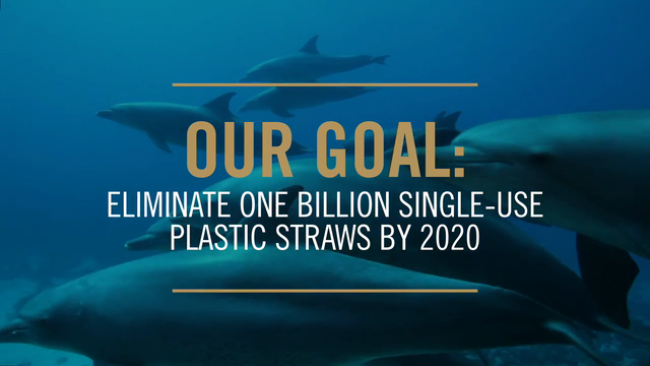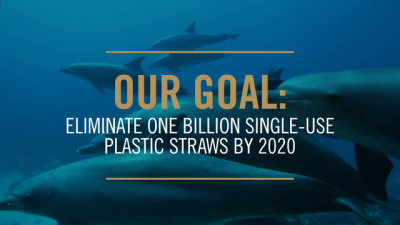 tweet me:
.@bacardilimited and @lonelywhale are making waves with #thefuturedoesntsuck. Join the global movement to eliminate one billion single-use #plastic straws by 2020 http://bit.ly/2rISsGf #bacardi
Tuesday, December 18, 2018 - 3:35pm
Family-owned Bacardi Limited, the largest privately held spirits company in the world, and Lonely Whale, the award-winning non-profit dedicated to bringing forward courageous ideas that positively impact the health of our ocean, are working together to help rid the environment of single-use plastic. Since June 2018, the two organizations have asked individuals and venues to sign up to ensure #TheFutureDoesntSuck by pledging to eliminate single-use plastic straws. Watch how Bacardi and Lonely Whale are spreading the word across the globe from the US to China, through brand activations, influencer events, social media and more.
In 2016, Bacardi led the drinks industry with the first #NoStraws campaign focusing on eliminating single-use plastic straw from its cocktails. Learn more about Bacardi's commitment to sustainability through its Good Spirited program and the collaboration with Lonely Whale.
Join the pledge to eliminate single-use plastic straws at www.thefuturedoesntsuck.org
More From Bacardi Limited
Wednesday, December 2, 2020 - 1:55pm
Friday, November 20, 2020 - 9:00am
Monday, November 16, 2020 - 10:00am