Tech Companies Lead the Way in Hiring People with Autism: What Can We Learn From Them?
Tech Companies Lead the Way in Hiring People with Autism: What Can We Learn From Them?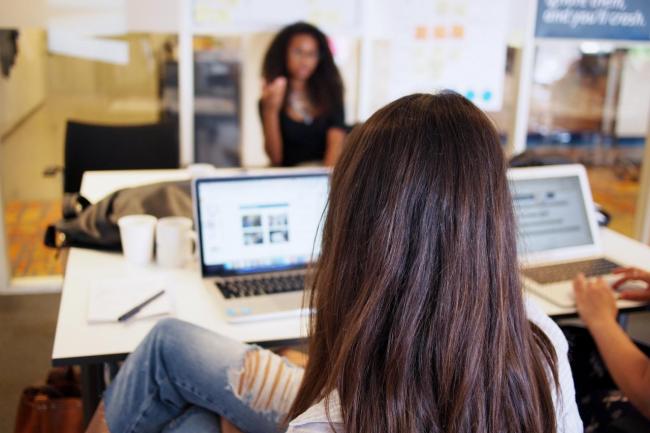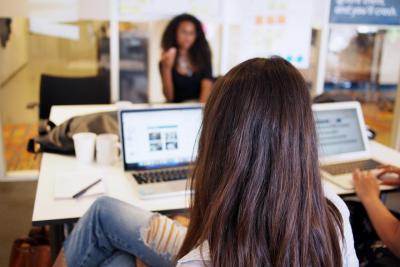 tweet me:
Companies like @DXCTechnology are beginning to pay attention to #neurodiversity and the benefits of creating inclusive cultures as many people with neurological differences possess special skills http://bit.ly/307teR8 words by @laurakwise via @triplepundit
Wednesday, July 3, 2019 - 2:00pm
This article series is sponsored by DXC Technology and produced by the TriplePundit editorial team.
An estimated 500,000 teens on the autism spectrum will age out of school-based services and enter the U.S. job market over the next decade, reports the nonprofit Autism Speaks. But another study—conducted by Identifor, a game-based career assessment tool designed to help people with autism uncover their underlying strengths—found that 84 percent to 93 percent of this group will be either unemployed or underemployed.
Meanwhile, a number of industries are having trouble filling vacant positions due to a lack of skilled workers. For example, KPMG recently surveyed more than 3,000 technology leaders, and 65 percent of them said that hiring challenges are hurting the tech sector.
As such, more companies are beginning to pay attention to neurodiversity and the benefits of creating inclusive cultures that support everyone. For those unfamiliar with the term, neurodiversity refers to recognizing neurological differences such as autism, attention deficit disorder and dyslexia in the same way we recognize other differences like race, gender or sexual orientation.
A history of neurodiversity in tech
As we've covered before in this series, matching untapped labor pools—such as people with neurological differences—with existing talent gaps presents a promising opportunity. Embracing neurodiversity could be especially lucrative in industries like tech, as many people with neurological differences such as autism possess special skills including pattern recognition, memory and mathematics.
With this in mind, it's no surprise that tech companies like SAP and DXC Technology are leading the way when it comes to hiring neurodiverse talent. And their case studies offer insight for companies looking to do the same.
SAP's Autism at Work program launched in 2013. When the company started intentionally recruiting people on the spectrum, it quickly discovered talent that was previously overlooked.
"SAP quickly came across many candidates who held advanced degrees and even patents, but [had] little to no job history," Tatiana Arthur, a human capital management solutions consultant with SAP SuccessFactors, wrote on the company's blog. "Our experience confirmed research showing that talent is often missed because of over-reliance on the interview process or lack of flexibility by the companies."
DXC Technology—which started its own neurodiversity initiative, the Dandelion Program, in 2014—further confirmed SAP's findings. In response, the company partnered with La Trobe University to develop better screening processes for incoming employees on the autism spectrum, which it applied to face-to-face interviews.
The efforts paid off, as one Dandelion Program participant detailed in a recent report: "The interview for the program was an observation and analysis of our capabilities in problem-solving while we worked on a robotics project, and I was able to demonstrate my thoroughness and thinking through action rather than only words."
Through its journey, DXC realized that programs like Dandelion are not just about providing jobs—they're about giving individuals the tools, skills and work experience necessary to build a career. As Michael Fieldhouse, DXC Dandelion Program executive, told TriplePundit earlier in this series: "We wanted to create a program that allowed neurodiverse people to have careers, not just a job." That means creating space for people to develop themselves, he said, "and the organization has to be prepared and willing to support that development."
The benefits of neurodiversity—in the tech sector and beyond
Innovation in the workplace: Companies must innovate and adapt in order to survive. To do that, they need diverse voices at the table—and that certainly includes neurodiverse people. When it comes to neurodiversity hiring, "The big incentive that we have seen is that a lot of the time, these individuals think very differently," said Dr. Lawrence Fung, a clinical assistant professor of psychiatry and behavioral sciences at Stanford University and director of the Stanford Neurodiversity Project. "In this way, they really increase the level of innovation in companies."
Utilizing the entire workforce: Not only is creating space for neurodiverse talent good for business, but it's also good for the economy. Dr. Fung, who also founded the Special Interest Group for Neurodiversity at Stanford, reminds us that it's important to consider how much autism is costing society overall while also considering the benefits companies can gain from hiring people on the spectrum.
"By equipping people with autism and other neurodiverse capabilities with the resources and opportunities to support themselves and their families through meaningful work, the business community could help to reduce the amount that we as a country are spending, while also increasing the productivity of society," Dr. Fung explained.
Providing for meaningful work: Hiring neurodiverse talent creates an opportunity for meaningful employment for a segment of our population that is too often forgotten. Steve Keisman, senior vice president at Identifor, believes that a purpose-filled life is key for those with different abilities. "I work with many families" who care for children with different abilities, Keisman told us. When he asks what they need, "meaningful employment is always top of the list," he explained.
Practical ways to embrace neurodiversity in your organization
If you're interested in bringing the neurodiversity conversation to your company, case studies from early adopters like DXC and SAP can help chart the way forward.
First and most importantly, you must create a support system for those with different abilities. "What we've learned in our work with DXC and others who are employing people with autism is that success is about the environment and the person's fit, making sure the person with autism is supported in the workplace, so that any issues that come up can be addressed quickly and on the spot," Cheryl Dissanayake, founding director of La Trobe University's Olga Tennison Autism Research Centre, told us earlier in our series. Both DXC and SAP involve employee volunteers from multiple departments in their neurodiversity programs, fostering understanding and relationships among teams of all backgrounds.
Next, redesign your human resources process so that your recruiters know how to work with candidates with different abilities. "One of our big challenges was getting HR engaged," said Fieldhouse of DXC. Along with changing up the interview process, the company also did away with job descriptions for open positions, replacing them with "narratives which are stories about the job function," Fieldhouse said.
Redesigning HR processes to be more inclusive—while training HR professionals on how to recruit and interview neurodiverse candidates—opens the door for talent you may have otherwise missed.
Lastly, it's important to collaborate. Both DXC and SAP engage academic partners in their neurodiversity programs, creating space for knowledge-sharing between universities and the private sector. And Dr. Fung and his colleagues make it a point to invite other organizations who are working on similar programs to their meetings. By sharing resources and identifying synergy, we can truly move the conversation forward. With that in mind, click here to read the rest of our seriesand glean insights from other experts in this space.
Image credit: Daria Nepriakhina/Unsplash
More From TriplePundit
Wednesday, September 2, 2020 - 11:35am
Tuesday, August 11, 2020 - 10:15am
Wednesday, July 22, 2020 - 9:05am