Symantec Makes Sustainable Food Choices
Symantec Makes Sustainable Food Choices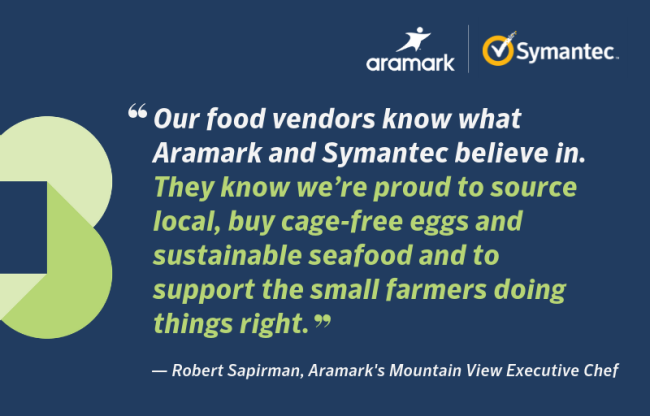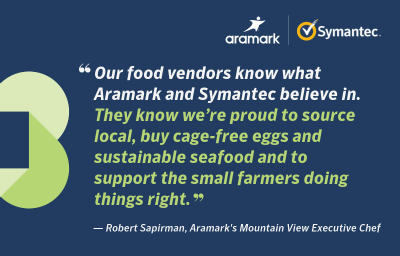 tweet me:
Alongside @Aramark, @Symantec is working towards a more #sustainable food system http://bit.ly/2NHXXCx #GoingGreenin2018 #SymantecLife
Thursday, October 4, 2018 - 9:05am
At Symantec's cafe in Mountain View, California Executive Chef Robert Sapirman purchases cage-free eggs and sustainable seafood, sources locally, and supports the small farmers doing things right. This October, Symantec hosts its first Less Meet Monday to reduce GHG emissions and show diners how delicious plant-based proteins can be.
Learn more about how you can do your part to support a sustainable food system.
More From NortonLifeLock
Tuesday, December 10, 2019 - 3:05pm
Wednesday, December 4, 2019 - 3:15pm
Tuesday, November 12, 2019 - 5:00pm