Sustainable Ideas From the Suppliers
Sustainable Ideas From the Suppliers
The ways UPS is Collaborating with Suppliers Extends Reach Sustainably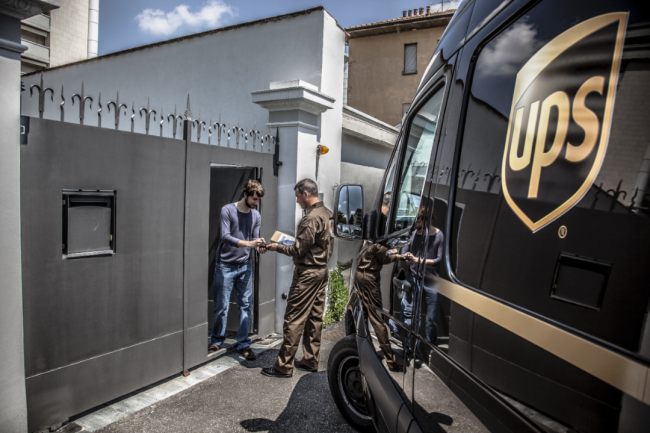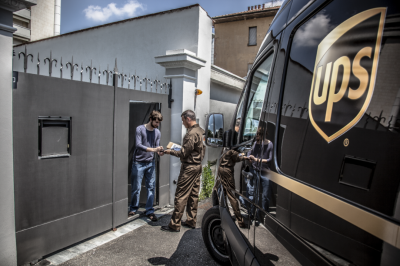 tweet me:
The ways that @UPS is collaborating with #suppliers extend the global logistic company's reach in #sustainable ways http://bit.ly/2ODQPTE
Wednesday, August 15, 2018 - 1:20pm
As our business grows, we are entering into more contractual relationships with third parties, such as outside service providers (OSPs). OSPs are an important part of our delivery fleet in Western Europe, four times larger than our owned fleet in the region. Every day, OSPs in this region:
Operate 5,300 vehicles on the road
Make 344,000 stops
Deliver 519,000 packages
Given the size of this fleet, it is important to help minimize its environmental footprint, as well as our own. Through 13 separate initiatives, this OSP fleet is finding ways to reduce kilometers driven, fuel consumption, and costs for both parties.
In Brescia, Italy, for example, route optimization efforts have reduced the distance driven by OSPs by 4 percent.
In other regions we are applying well-established UPS methods, such as adding shelves to delivery vehicles, which increases package capacity and enables a more efficient delivery process. UPS and OSPs are also replacing older vehicles with newer and more efficient ones, expanding bike delivery programs, and investing in electric vehicles to meet new access requirements in certain cities.
A New Asian Partnership
Partnerships will be a key element of the next chapter of trade. UPS is building nontraditional alliances, such as the one forged in 2017 with China's
S.F. Express
. Through this exciting joint venture, UPS and S.F. Express joined forces to provide unmatched service in the world's largest markets, including China.
The two companies collaborate, develop, and provide international delivery services, leveraging our complementary networks, service portfolios, technologies, and logistics expertise. Through our Universal Growth Provider program, UPS has also established new partnerships in economies such as China, Indonesia, Japan, Korea, Malaysia, Philippines, Taiwan, Thailand, and Vietnam to create new opportunities for local businesses to support more efficient first- and last-mile deliveries.
More From UPS
Wednesday, December 30, 2020 - 11:00am
Tuesday, December 29, 2020 - 11:00am
Thursday, December 24, 2020 - 11:00am