Sustainable Development in the Classroom: How Changing the World and STEM Connect
Sustainable Development in the Classroom: How Changing the World and STEM Connect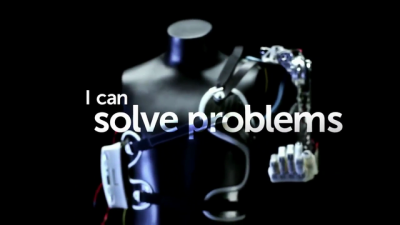 tweet me:
.@DiscoveryEd's Elizabeth Lipscomb (@EALipscomb) explains how mastering #STEM skills prepares students to make the world a better place. http://bit.ly/2Dw75pc #STEMConnect
Tuesday, September 25, 2018 - 2:00pm
By Elizabeth Lipscomb, Vice President, Strategic Alliances, Discovery Education
Since the dawn of formal education, students have been looking up from their work and asking, "Why do I need to know this?"
To prepare young people today for the jobs of tomorrow, we need them to understand how they will use the knowledge and skills they are acquiring in the classroom within the context of future careers. For more than 15 years, Discovery Education has been doing just that, empowering educators around the world with tools to reimagine K-12 education and make what students learn in class relevant to a successful life beyond their school walls.
In short, we believe students have to, "see it to be it."
But just connecting the dots between classrooms and careers misses an important part of the equation. According to the 2016 Deloitte Millennial survey, 84 percent of millennials consider it their duty to make the world a better place. Science, technology, engineering and math (STEM) hold the key not only to well-paid jobs in fast-growing markets, but also to solving the global challenges society needs – and young people want – to solve.  If students have their hearts set on making the world a better place, they should have their minds set on mastering STEM.
Consider what's happening in New York this week. All 193-member states of the United Nation's General Assembly have gathered to discuss a broad array of social, humanitarian and cultural issues that fall under their remit. Take a quick glance at the UN's Sustainable Development Goals that will guide UN Development Programme policy and funding until 2030. These 17 goals aim to "end poverty, protect the planet and ensure that all people enjoy peace and prosperity"– and they can be achieved only with the help of STEM. 
In a similar vein, the National Academy of Engineering asked a committee of 18 engineers – including luminaries like Google co-founder Larry Page, genomics pioneer J. Craig Venter and futurist Ray Kurzweil – a simple question: how do we improve life on earth? After a year of pondering, they laid out this century's greatest engineering challenges which seek to push emerging engineers to source solutions that improve life on the planet, and advance sustainability, health, security and the joy of living. From providing energy and clean water, to improving healthcare, to fighting hunger, solutions to the world's most pressing problems lie in the hands of mechanical and chemical engineers, computer scientists and technologists – people with hearts set on making the world a better place and minds set on using STEM to do so.
When you frame STEM in the context of global change and social good, something interesting happens – more students want in. Many universities are offering engineering programs focused on social good and attracting more diverse student populations in the process. The truth is, however, that college is often too late to start engaging potential agents of change. We need to start earlier – in elementary and middle school – to build a foundation that will carry students through their education and career. That's why Discovery Education developed STEM Connect, a web-based supplemental K-8 resource that empowers teachers to create STEM learning experiences by incorporating real-world challenges. And to determine what those challenges are, we looked to the UN SDGs and partnered with the National Academy of Engineering.
STEM Connect was developed to help students gain both a deeper understanding of the global issues they care about and learn the engineering design process they can use to solve them. Students dive in with hands-on activities, which, as a recent study published in Life Sciences Education shows, engages a broader and more diverse student audience. For example, in a unit on Sustainable Farming to Feed the Earth (linked to UN SDG #2, Zero Hunger), middle schoolers are challenged to design and build an organic composting system for a community in India, then convince their class that their method of organic composting would actually benefit the community in question. What's more, companies are joining the conversation, helping us supercharge these in-class challenges by anchoring them in real-world innovations and showcasing related careers to underserved student populations. Through STEM Connect, students learn not only how they can make a living, but also how they can make a difference.
As that one small example illustrates, it's clear that we can't limit students' understanding of STEM to these traditional subject areas. For instance, you can design the best organic composting system in the world, but if you can't craft a convincing narrative to persuade a community to adopt it, it won't do much good. Just as the UN SDGs present 17 complex, interconnected goals working in the spirit of partnership and pragmatism, science, technology, engineering, and math, must partner with literacy, creative arts and social studies to create an interdisciplinary STEM culture in schools.
We know today's students are different. In addition to being the most technologically savvy generation our world has ever known, they also have a deep desire to make the world a better place. To prepare these students for the future, not only for the sake of our economy but for the good of society, let's teach STEM like the future depends on it – because the truth is, it does.
More From Discovery Education
Friday, May 14, 2021 - 9:00am
Thursday, May 13, 2021 - 10:05am
Tuesday, May 11, 2021 - 10:05am