ScottsMiracle-Gro Associates GroMoreGood This Holiday Season
ScottsMiracle-Gro Associates GroMoreGood This Holiday Season
By Lindsay LaSala, Corporate and Foundation Communications Manager, ScottsMiracle-Gro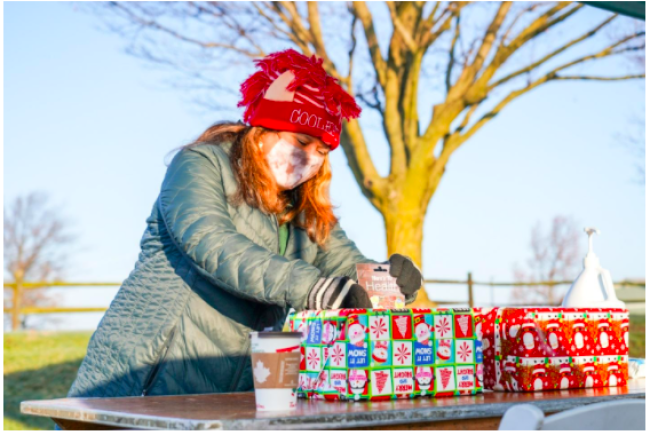 tweet me:
From virtual giving to socially distanced toy drives, these programs exemplify the true passion of @Scotts_MGro associates to #GroMoreGood in their communities. https://bit.ly/3gCfcjI
Monday, December 14, 2020 - 8:40am
Typically, this time of year, we're decking the halls of our offices at ScottsMiracle-Gro. And our associates are gathered together for holiday cookie and caroling contests. More importantly, we're hosting our beloved annual holiday giving programs. From toy drives to care-package deliveries, these programs exemplify the true passion of our associates to GroMoreGood in their communities. 
But this holiday season will be different for all of us. Many are working remotely and most in-person activities and volunteer events won't happen to ensure people's health and safety. Still, the need in our communities is high and nonprofit organizations need our support and donations now more than ever before. 
So, here's how we're adapting our giving programs this season to help meet the needs of our community, while also making sure we all stay healthy. 
A virtual holiday season
This year, we're taking two initiatives very near to our hearts––providing toys for children in need and meals for families struggling with food insecurity––to virtual online giving. Our associates will support The Salvation Army's Christmas Cheer Toy Drive by making donations to an Amazon Wish List that will ship toys directly to our local organizers. Similarly, we will support the Mid-Ohio Food Collective with online donations for food and meals to help out our hungry neighbors.
In addition to these touchless giving programs, we will continue our support of local community partners in Union County, where our world headquarters has been located for more than 150 years. Through a socially distanced drop off event, we are collecting diapers, gift cards and gifts for Columbus Diaper Coalition, Union County Family Services, Memorial Gables Nursing Home and Union County Military Support Group. 
Building on a history of giving
This year's programs build upon a strong ScottsMiracle-Gro tradition of holiday giving. Across our enterprise, supporting those in need is always front and center, especially this time of year. Whether it's volunteering to pass out toys to families or collecting gift cards to make veterans' holidays more comfortable, we focus on others.
Over the past five years, our associate giving efforts have resulted in: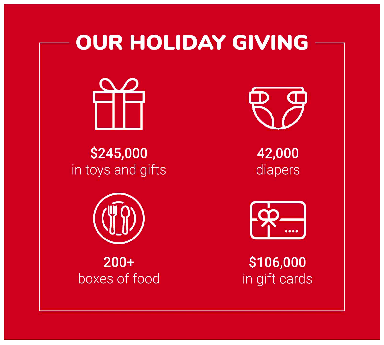 More From ScottsMiracle-Gro
Wednesday, April 21, 2021 - 12:40pm
Wednesday, April 14, 2021 - 9:05am
Thursday, March 25, 2021 - 10:45am