Scotiabank Turns to Dollar Market for Its First Green Bond
Scotiabank Turns to Dollar Market for Its First Green Bond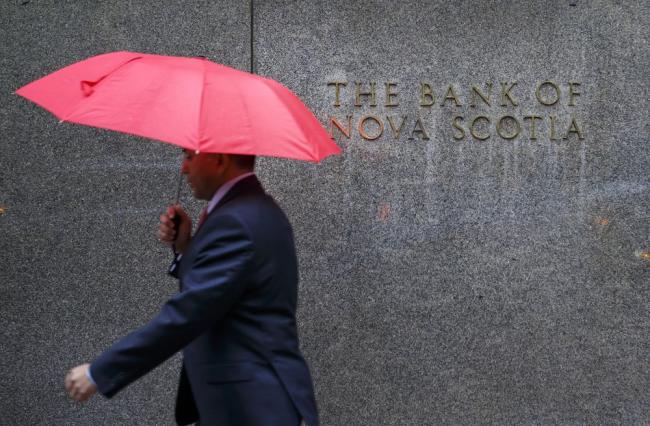 tweet me:
.@ScotiabankViews is debuting in the green bond market, bolstering the #sustainable bond market. http://bit.ly/2K6nqCg by @estebanduarte4 for @markets
Summary
 Sale follows report on sustainable financing from expert panel
 Lender's inaugural green security is also bail-in eligible
Tuesday, July 30, 2019 - 3:35pm
Bank of Nova Scotia is debuting in the green bond market following other Canadian rivals including Royal Bank of Canada.
The Toronto-based lender is set to price $500 million of 3.5-year senior bail-in green bonds at a yield of 58 basis points over Treasuries, at the tight end of guidance earlier offered, according to people familiar with the matter. That compares with a spread of about 63 basis points the bank's $1.25 billion of 2024 senior bail-in bonds were quoted at on Friday, according to Trace bid prices.
More From Scotiabank
Monday, May 11, 2020 - 12:30pm
Monday, April 20, 2020 - 12:30pm
Thursday, April 16, 2020 - 5:35pm