Scotiabank Recognized as Top 25 Most Diverse & Inclusive Companies
Scotiabank Recognized as Top 25 Most Diverse & Inclusive Companies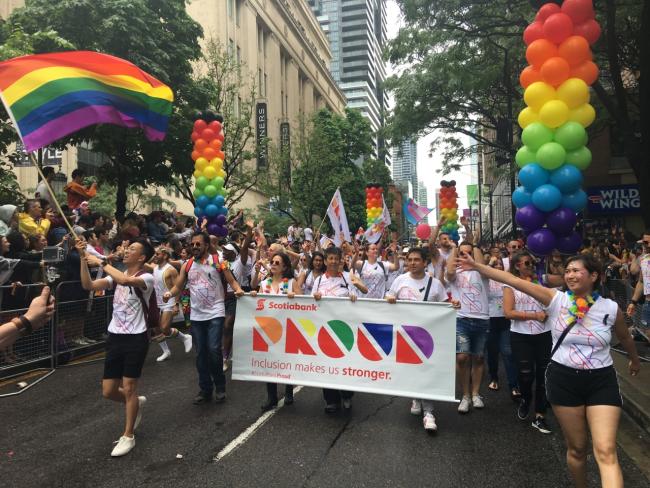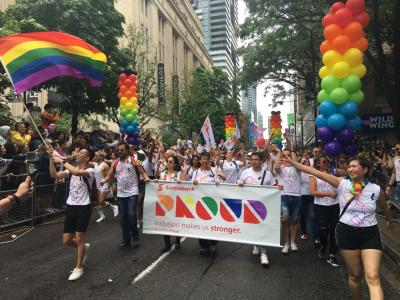 tweet me:
Scotiabank was placed 20th in the global Top 25 Most Diverse & Inclusive Companies ranking as part of @Refinitiv's 2019 Diversity & Inclusion Index. @ScotiabankViews http://bit.ly/2Qf4tlP
Monday, September 16, 2019 - 12:15pm
Today, Scotiabank was recognized with 20th place in the global "Top 25 Most Diverse & Inclusive Companies" ranking, as part of the 2019 REFINITIV Diversity & Inclusion Index. One hundred companies have been ranked annually since 2016, with Scotiabank being listed with a the top 25 ranking this year, a 27-place improvement year over year. Scotiabankers believe that inclusion makes us stronger and each day they/we live the company values of respect, integrity, passion and accountability.
About Scotiabank
Scotiabank is Canada's international bank and a leading financial services provider in the Americas. We are dedicated to helping our more than 25 million customers become better off through a broad range of advice, products and services, including personal and commercial banking, wealth management and private banking, corporate and investment banking, and capital markets. With a team of more than 98,000 employees1and assets of over $1 trillion (as at January 31, 2019), Scotiabank trades on the Toronto Stock Exchange (TSX: BNS) and New York Stock Exchange (NYSE: BNS). For more information, please visit www.scotiabank.com and follow us on Twitter @ScotiabankViews.
More From Scotiabank
Monday, April 12, 2021 - 4:25pm
Wednesday, February 24, 2021 - 9:30am
Tuesday, February 16, 2021 - 12:00pm