Scotiabank is Proud of its Involvement with the LGBT+ Community
Scotiabank is Proud of its Involvement with the LGBT+ Community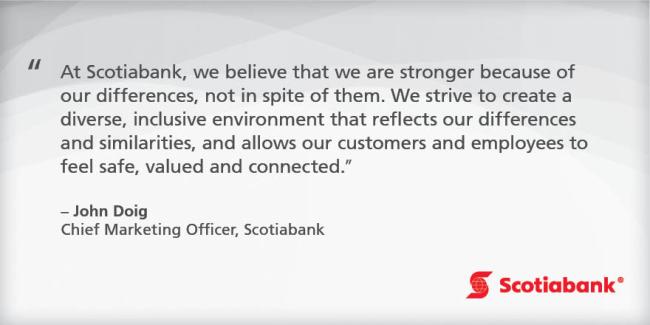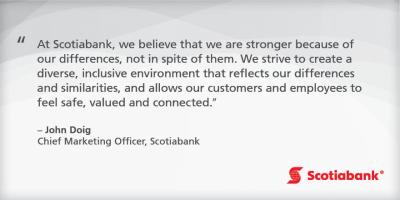 tweet me:
.@ScotiabankViews is committed to involvement and impact with LGBT community http://bit.ly/2xgfMjb #CSR @outonbayst #ScotiabankProud
Thursday, September 21, 2017 - 8:45am
Scotiabank is proud to support Canada's largest LGBT+ Student Conference for over 10 years – the Out on Bay Street Conference. @outonbayst #ScotiabankProud
A diverse, inclusive environment allows customers and employees to reach their fullest potential. At Scotiabank, we strive to respect and appreciate all individuals and to embrace both our differences and similarities — regardless of ethnicity, gender, ability or sexual orientation.
Learn more about Scotiabank's CSR Diversity & Inclusion Priority