Procter & Gamble is Proud to be a Founding Member of the Alliance to End Plastic Waste
Procter & Gamble is Proud to be a Founding Member of the Alliance to End Plastic Waste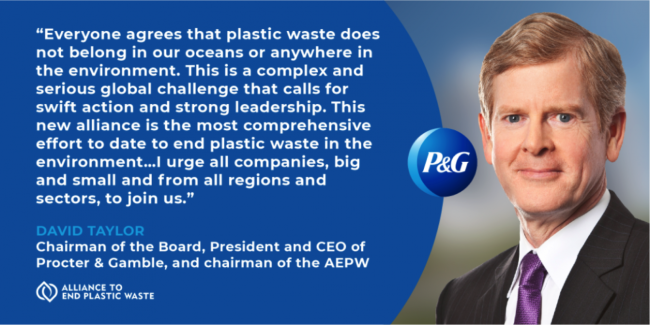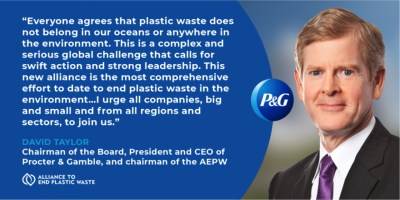 tweet me:
Addressing plastic waste in the environment is everyone's responsibility – @ProcterGamble joins forces across the new @EndPlasticWaste . Learn more: http://spr.ly/6014E3AfK #DoingGoodEveryday
Wednesday, January 16, 2019 - 1:35pm
Plastics have changed the world. However, the rapid growth of middle-class and industrial economies has drastically increased the world's plastic consumption in recent decades – and infrastructure development has not kept pace. The result is a dramatic increase in plastic waste.
More From P&G
Monday, June 1, 2020 - 9:30am
Wednesday, April 29, 2020 - 9:55am
Wednesday, April 29, 2020 - 8:05am