Marlin's Socio-Economic Legacy Lives On
Marlin's Socio-Economic Legacy Lives On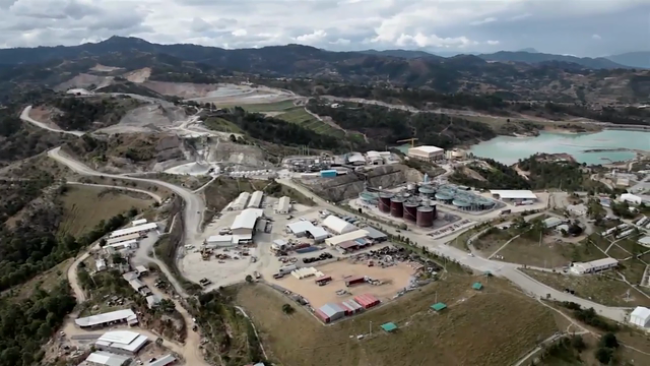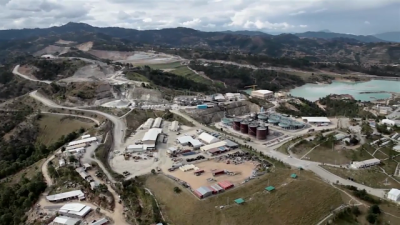 tweet me:
Goldcorp's Marlin shares an overview of socio-economic investments that will benefit the community in the long-term http://bit.ly/2tNe8RC
Thursday, July 13, 2017 - 8:00am
In the second installment of our four part tribute to the legacy of Marlin mine, we focus on the social benefits this mine has brought to the San Marcos region of Guatemala.
Goldcorp believes that local opportunities for community members near our mining operations should create benefits that extend beyond economic participation in mining activities.
Following a review of baseline socio-economic information that gave us a sense for the areas of greatest need, and in consultation with community leaders, we helped devise a plan that would provide much-needed support for health and educational programs, as well as infrastructure that will benefit communities in the long-term.
Goldcorp's first socio-economic investment was opening an on-site modern daycare and nursery that enabled more than 120 mothers to work at the mine. Local moms were able to pursue high-paying jobs relative to the national average for women, while having the assurance that their children were being well-cared for and gaining foundational skills at the mine's day-care facility tailored to infants and young children. In an area challenged by malnourishment and limited social development, this was a significant investment into healthy families. In addition to paying the salaries for the local teachers and support workers, the company funded their training in childcare and first aid. Since it opened, more than 250 children have received daily meals and early education and development programing at the facility, allowing many to reach healthy height and weight and preparing them with the building blocks for literacy, numeracy and other foundational skills.
"For working mothers at Marlin, to know their children are safe, receiving healthy, nutritious meals, and receiving a high level of care, allowed them to focus on earning an income and learning new skills. In many cases, for the first time, these mothers had the opportunity to achieve a higher standard of living for themselves and their families," said Christian Roldan, Marlin's mine General Manager. "Parents also had the opportunity to take time out of their work day to be involved in their children's development in various ways, and I know the positive benefits of this facility will be felt for generations."
Healthy communities lead to a healthier and more engaged workforce. So in 2009, Goldcorp provided USD$2.8 million for building materials and construction, medical equipment and supplies for the Centro de Atención Permanente (CAP), a modern medical clinic addressing the increasing need for accessible health care in the township of San Miguel Ixtahuacán and the state of San Marcos. The CAP facility  opened its doors in June 2011 to provide access to general exams and surgical care, emergency services, maternity and pediatric care, outpatient clinics, an ambulance service, dentistry and social worker support for 55,000 residents throughout the region – including many of Marlin's employees and their families. The official dedication took place on March 14, 2012, in the presence of the President of Guatemala.
In 2015, responsibility for managing and running CAP was fully transferred to the Guatemalan Ministry of Health, who provide healthcare staff and operational support. To ensure sustainability of the facility, as many staff as possible were recruited locally, and both administrative and support training was offered to new CAP staff. These training programs were implemented in partnership with local and global health experts and organizations who continue to support this important initiative, implement sustainable health programs, and ensure accessible and quality health care for the communities of San Miguel Ixtahuacán long after the closure of Marlin mine.
In 2015, Marlin also announced a USD$50,000 contribution towards equipping a new state-of-the-art pediatric oncology treatment centre located in Quetzaltenango, allowing families with children fighting cancer in western Guatemala to receive treatment closer to home. The new hospital completed construction and opened in early 2017.
While much progress has been made improving the health of communities surrounding Marlin through the delivery of health fairs, immunization clinics and direct health care, the challenge of creating capacity and generating true, long-term sustainable value will be determined over the course of time, as the Guatemalan Ministry of Health and other agency actors sustains operations of these and other facilities long after Marlin's closure.
The historical context in the region is complex, with multiple factors influencing socio-economic outcomes for Guatemalan citizens, and we believe progress, while demonstrable, is fragile over the long-term without the commitment of government agencies to invest in and sustain a high standard of care for its citizens.
Watch interviews from local community representative Rigoberto Noé Alonso Gómez and Sierra Madre Foundation's Executive Director, Eduardo Calderón, as they share how the community of Cansil has grown and benefited as a result of Marlin's contribution to the area.
More From
Friday, April 5, 2019 - 6:45am
Thursday, April 4, 2019 - 6:30am
Wednesday, April 3, 2019 - 6:00am