Making the UPS Smart Logistics Network a Reality
Making the UPS Smart Logistics Network a Reality
Technology is improving every movement in the UPS network for efficiency and sustainability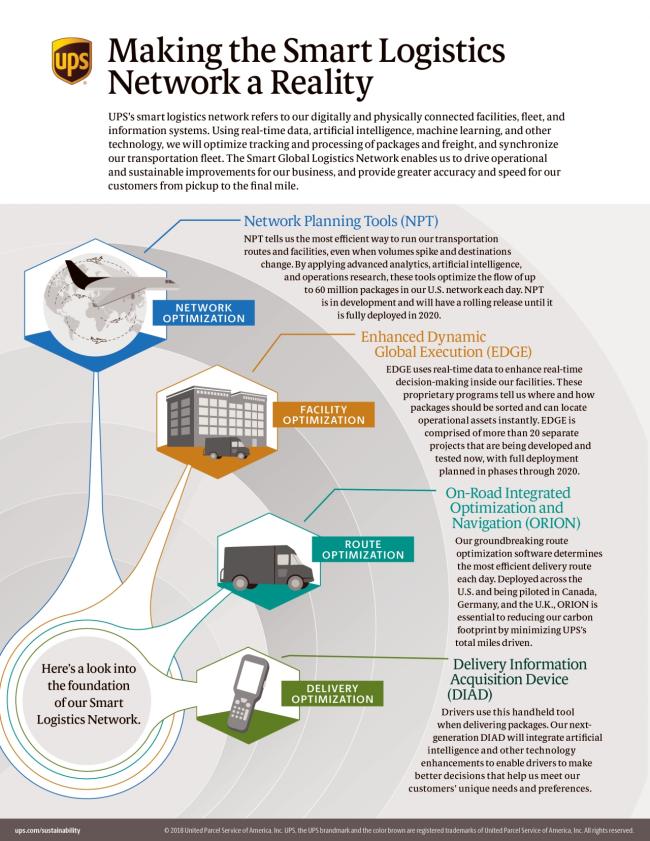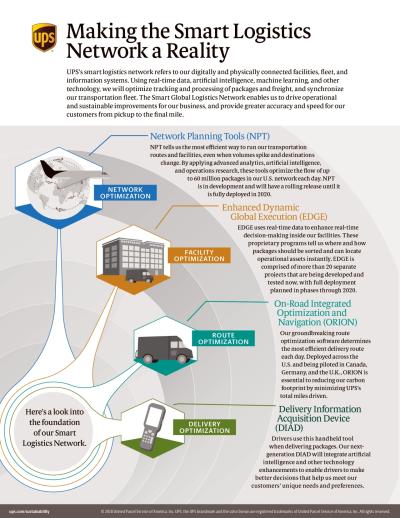 tweet me:
At @UPS, every mile and minute matters. See how the company is using #innovation and #technology to make the journey of a package more efficient and more #sustainable http://bit.ly/2oHrAF4
Tuesday, September 4, 2018 - 3:35pm
UPS's smart logistics network refers to our digitally and physically connected facilities, fleet, and information systems. Using real-time data, artificial intelligence, machine learning, and other technology, we will optimize tracking and processing of packages and freight, and synchronize our transportation fleet. The Smart Global Logistics Network enables us to drive operational and sustainable improvements for our business, and provide greater accuracy and speed for our customers from pickup to the final mile.
This infographic is from the 2017 UPS Sustainability Progress Report: On the Leading Edge. Visit ups.com/sustainabilty to see the full Report, GRI Content Index, and other stories of innovation.
More From UPS
Thursday, May 28, 2020 - 7:50am
Wednesday, May 27, 2020 - 7:50am
Tuesday, May 26, 2020 - 3:00pm