MDOT and Law Enforcement shed light on National Work Zone Awareness Week
MDOT and Law Enforcement shed light on National Work Zone Awareness Week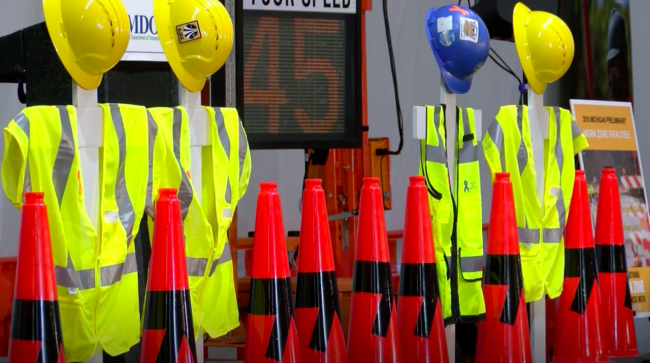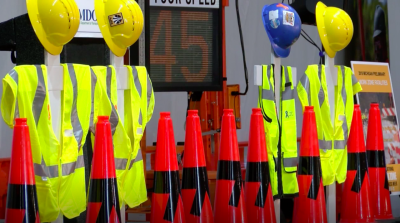 tweet me:
.@ConsumersEnergy is working alongside @MDOT_MetroDet & law enforcement to shed light on National Work Zone Awareness Week. How leaders are working to find solutions to the hazardous conditions for road workers http://bit.ly/2D6XnHa #NWZAW #GoOrangeForSafety via @upnorthlive
Summary
Consumers Energy is raising awareness about National Work Zone Awareness Week alongside MDOT and law enforcement in Traverse City, Michigan. This week, the company also participated in "Go Orange" Day. Road safety workers are asked to wear orange to bring the issues of hazardous conditions from speeding and distracted drivers to the forefront. 
Consumers Energy continually works to keep people safe. The company is also focusing on safety around natural gas and electricity — two key sources of power and heat in Michigan.  Michigan​ Governor Gretchen Whitmer declared April as Safe Digging Month in the state. In response, Consumers Energy continues to release advice on safe digging measures for residents and excavators as projects begin this spring. 
Continue reading the article below to learn how leaders in Michigan are working together to find safety solutions. 
Thursday, April 11, 2019 - 10:30am
In honor of National Work Zone Awareness Week, safety leaders across Michigan came together in Traverse City to discuss challenges and solutions for work zone safety. 14 cones represent motorists killed in the work zone within the past year, and four vests were displayed in honor of the four construction workers who have lost their lives while on the job.
The goal is to bring those numbers to zero. It is a simple message, officials say put your phone down, pay attention to the road, and slow down.
More From Consumers Energy
Tuesday, November 12, 2019 - 2:20pm
Friday, October 18, 2019 - 3:00pm
Monday, August 19, 2019 - 12:05pm