LBG Canada Data Stories: LBG Canada Companies Invest $528M in Community in 2016
LBG Canada Data Stories: LBG Canada Companies Invest $528M in Community in 2016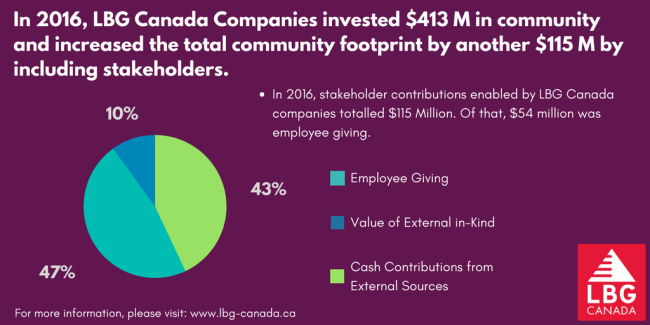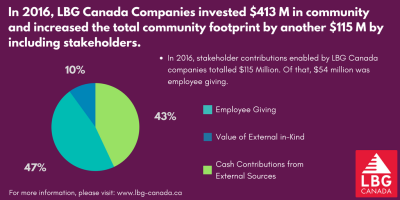 tweet me:
#DataStories: #LBGCanada companies invest $528M in community in 2016 http://bit.ly/2BgRh4j
Friday, November 24, 2017 - 8:00am
November 24, 2017 /3BL Media/ - LBG Canada companies invested $413 million dollars in community, through cash, time, in kind gifts, and program management costs, but they also managed to increase their total footprint by over $115 million through the contributions of their stakeholders.
Specifically, employees were responsible for contributing $54 million of that total through a wide variety of giving programs. Gifts from external sources, such as customer donations of products, fundraising through community programs, and contributions from government sources comprised the remainder of the giving.
For more information, visit: https://www.lbg-canada.ca/news/data-stories/
More From SiMPACT Strategy Group
Thursday, January 14, 2021 - 12:15pm
Thursday, December 17, 2020 - 2:40pm
Monday, September 14, 2020 - 7:00pm
Videos from SiMPACT Strategy Group