Keeping Warm During the Brazilian Winter: Desapega Solidário
Keeping Warm During the Brazilian Winter: Desapega Solidário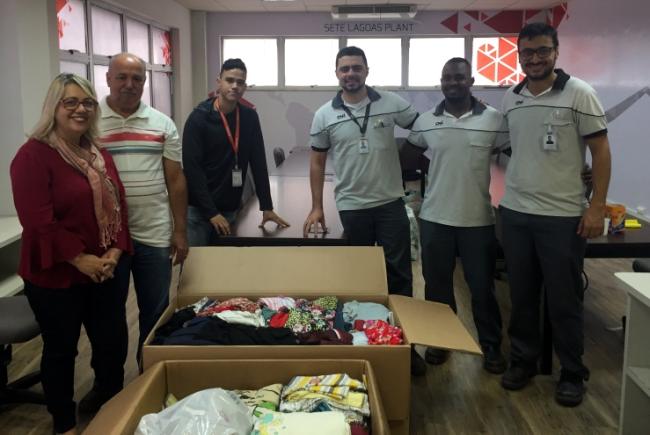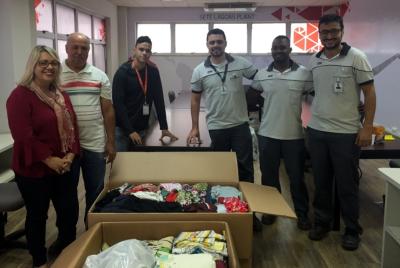 tweet me:
.@CNHIndustrial colleagues in Brazil and their families have been collecting clothing to help keep those in need warm this winter. Discover what it's like to work for a company that cares about the communities in which it operates. http://bit.ly/2kbiGRo
Tuesday, July 16, 2019 - 2:00pm
It has become an annual tradition for employees at CNH Industrial N.V. (NYSE:CNHI / MI:CNHI) locations in Brazil to take part in a clothing collection campaign in advance of the Brazilian Winter. A new initiative for 2019, "Desapega Solidário" literally 'Solidarity Detatchment' was established to complement the standard support that needy entities already receive through the program. This is one of several initiatives promoted by the company throughout the year that meet the United Nations (UN) Sustainable Development Goals (SDGs) that underpin the Company's sustainability guidelines.
This year, the collection involved not only warm winter clothes and blankets, but all kinds of clothing, shoes, bags, together with many other items. The company donated more than 5,000 items that were collected in manufacturing plants in the states of Minas Gerais, São Paulo and Paraná. Each plant ensured that there was ample space to receive the donations, which not only came from employees, but which also, thanks to employee commitment, came from their family and friends as well.
More From CNH Industrial
Wednesday, January 22, 2020 - 2:00pm
Monday, January 20, 2020 - 2:00pm
Friday, January 17, 2020 - 2:00pm