Keeping Our Commitment to an All-Electric Future
Keeping Our Commitment to an All-Electric Future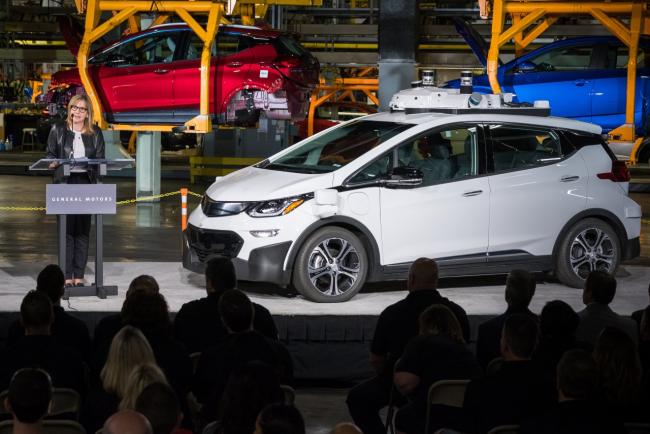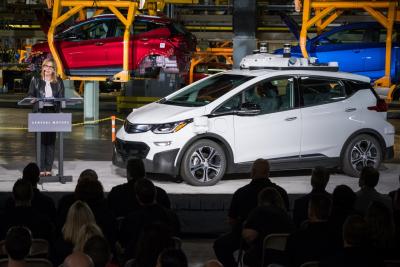 tweet me:
A zero-emissions world is possible. Today, Chairman and CEO Mary Barra reaffirmed GM's unwavering commitment to an all-electric future with the @GM team. You can read the full letter here: https://bit.ly/2wnOTKS
Summary
General Motors remains steadfast in its vision of an all-electric future. Today, Chairman and CEO Mary Barra reaffirmed the company's stance on vehicle efficiency standards with employees globally. You can read the full letter below. View the letter on Barra's LinkedIn account here: https://bit.ly/2wnOTKS
Tuesday, May 8, 2018 - 11:00am
Team:
As you may know, discussion continues in Washington, D.C. and elsewhere about the efforts to revise current vehicle efficiency standards in the United States. I want to reaffirm General Motors' position on this important issue as you follow media coverage in the coming days.
Throughout this process, we have been transparent about our priorities for modernizing current rules: General Motors supports establishing one national set of fuel efficiency requirements, with flexibilities that take into consideration recent industry developments such as vehicle sharing and self-driving electric vehicles.
A single, national standard would allow us to focus our resources on innovations that benefit our customers and society as we pursue our vision of a world with zero crashes, zero emissions and zero congestion, instead of diffusing resources to meet different rules within the United States.  
Regardless of the outcome of these discussions, I assure you we have an absolute and unwavering commitment to improve fuel economy, reduce emissions and invest in technologies to drive an all-electric future. These are the right actions for our customers, our company and our environment.
In the meantime, while a zero-emissions future will not happen overnight, we are moving aggressively to get there. We are well on our way to introducing 20 new all-electric vehicle models globally by 2023.  
Over time, we expect the cost of our electric vehicles will be comparable to those powered by internal combustion engines. Until then, we support and advocate for various government incentives that encourage more consumers to embrace EVs and, of course, the environmental benefits they contribute to our world.
And our zero-emissions journey isn't limited to EVs: Across 14 recent new-vehicle launches, we've trimmed an average of 357 pounds per vehicle, saving 35 million gallons of gasoline and avoiding 312,000 metric tons of CO2 emissions per year.
Climate change is real. We recognize the transportation sector is a contributor, and we must be part of the solution. At General Motors, we take this challenge seriously. It's a driving force behind our vision of a future with zero crashes, zero emissions and zero congestion. Our technology, talent and global scale will ensure success in a low-carbon economy as we create a better world for today, and for generations to come. I have complete confidence that this is the team that will deliver on this commitment.
Mary Barra
You can read more about General Motors' sustainability initiatives here: https://bit.ly/1MTdV4o
More From General Motors
Monday, January 25, 2021 - 11:00am
Thursday, December 17, 2020 - 1:00pm
Wednesday, November 18, 2020 - 2:45pm