Join Franklin Templeton's Julie Moret as She Discusses New EU rules on Sustainability, COVID-19's Impact on ESG Issues and More
Join Franklin Templeton's Julie Moret as She Discusses New EU rules on Sustainability, COVID-19's Impact on ESG Issues and More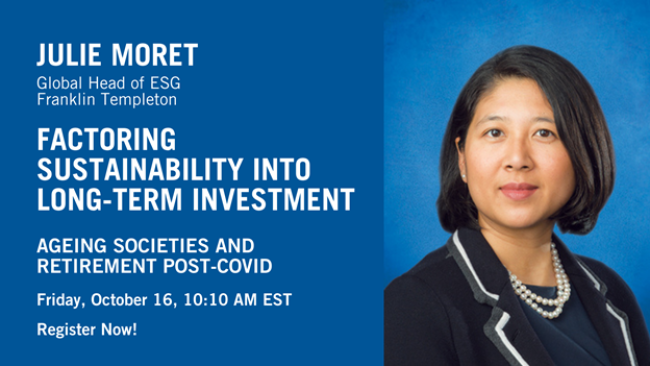 tweet me:
Join @FTI_US Julie Moret as she discusses the new EU rules on sustainability, COVID-19's impact on ESG issues and more. Register for free with code AGEFT: https://chathamhouse.cplus.live/sign-up/ageing-societies-and-retirement-post-covid #CHAging @CH_Events @ICI
Wednesday, October 14, 2020 - 12:00pm
On October 16, 2020, Julie Moret, Franklin Templeton Global Head of ESG, will be participating in a panel discussion as part of Chatham House's Conference Series, in partnership with Investment Company Institute (ICI) Global and sponsored by Franklin Templeton, on Ageing Societies 2020.  
The event is virtual and attendees can now attend for free.
Should you or your clients be interested to attend and hear from Julie on this topic, you may access the conference by registering by clicking the link below:
STEP 1: Register on the  Conference Platform
STEP 2: Insert code: AGEFT
Session Two | Factoring Sustainability into Long-Term Investment
1510 – 1600 (UK Time) / 1010 - 1100 AM (EST)
This discussion will address the new EU rules on sustainability, the COVID 19 impact on Environmental, Social and Governance (ESG) issues and the investment industry's adaptability to the quickly-changing ESG landscape.
Chair
David Semaya, Executive Chairman, Sumitomo Mitsui Trust Asset Management
Panellists
Fiona Reynolds, CEO, Principles for Responsible Investment
Julie Moret, Head of ESG, Franklin Templeton Investments
Andrea Beltramello, Member of Cabinet, DG FISMA, European Commission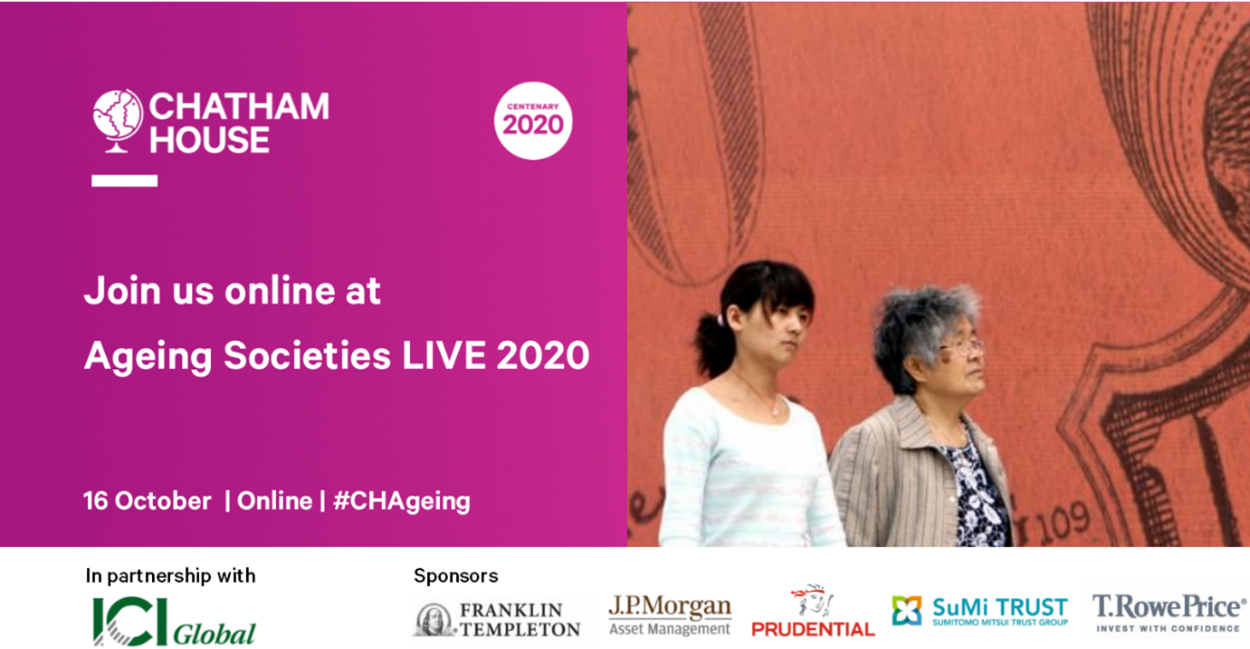 More From Franklin Templeton
Tuesday, October 27, 2020 - 10:00am
Friday, October 16, 2020 - 12:25pm
Thursday, October 15, 2020 - 12:00pm