It's Time to Take Control of Your Data: 3 Easy Ways to Own Your Online Presence
It's Time to Take Control of Your Data: 3 Easy Ways to Own Your Online Presence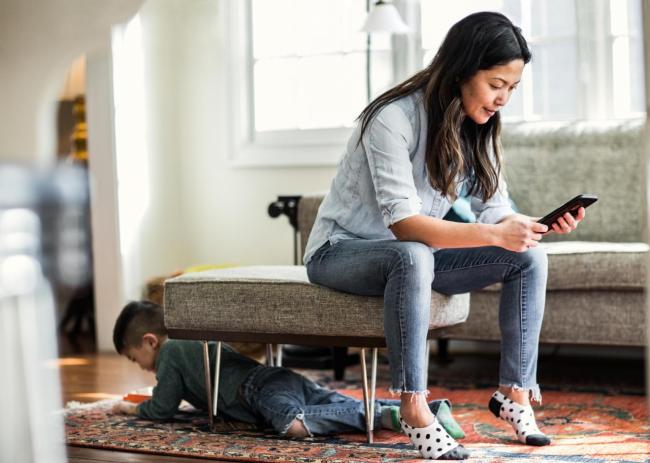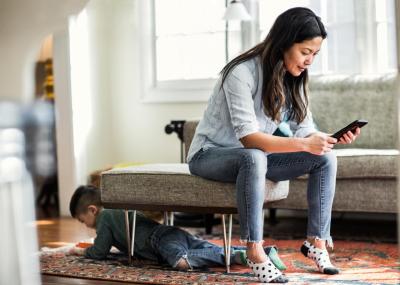 tweet me:
.@Symantec shares 3 easy ways to take control of your data and own your online presence http://bit.ly/2UHqqap #Privacy #DataProtection
Friday, February 8, 2019 - 12:30pm
This article series is sponsored by Symantec and produced by the TriplePundit editorial team. 
You might be asking yourself what 'taking control of your data' really means or why it's important. As the COO of Norton LifeLock, I often hear "I've got nothing to hide on my phone" and "I don't care who sees my browser history." I quickly point to the 143 million Americans who were affected by cybercrime in 2017; that's more than half of the U.S. adult online population.
The scariest part is that most people have no idea how much personal information they are giving away. We leave a trail of data whenever we visit a website, use an app, check email or play a game online. Browsers collect our search history, phones store the locations of places we go. This data has a high value.
Sharing data can make apps better—search results are more relevant and the ads you see are for products you might actually buy—but this comes at a cost. The price of many of these personalized services is our personal information—it is collected and analyzed, can be sold, and can be stolen. We need to make sure we're choosing how, when and where our data is being used.
When data isn't private: Identity theft and how what we share can last a lifetime
There is a new victim of identity theft every two seconds. Keeping your data private also means keeping it away from misuse. With just three pieces of personal information from the Web, your identity can be stolen. Perhaps your email address is listed in an app you use, your birthday is in your Facebook profile, and your maps app knows your home address. If so, those three things can be stitched together to open credit cards in your name, to rack up medical bills for services you never received, or to claim wages you didn't earn.
According to the Federal Trade Commission (FTC), in 2017 U.S. consumers reported losing a total of $905 million to fraud, and worldwide 16.7 million people were identity theft victims. One of our members signed up for LifeLock Ultimate Plus as a precaution after a breach notification he received from an ex-employer. A year later, he began receiving alerts for accounts opened using his personal information at Verizon Wireless, Visa, Walmart, JC Penney and others. As we worked to restore his identity, the Salt Lake City Police Department noticed our fraud alerts and connected them to a man pulled over for a DUI using a fake ID and credit cards with our member's information on them. The man was arrested and charged with multiple crimes, and Norton LifeLock paid for all of the legal fees and restoration expenses for our member.
Identity theft can destroy your credit and prevent you from buying a home or leasing a new apartment. It can hurt your job prospects as employers routinely look at credit history, keep your kids from getting financial aid, and can take years to clean up. Keeping data private and secure prevents the amount of time, money and stress that goes into getting one's identity back.
Make sure you share with care. Having your private life exposed can also be embarrassing, and it can negatively impact your life. We all have things we don't want public—how much money we make, photos from years ago, joking texts we send friends that could be misunderstood.
You might not have a lot to risk now, but what about 20 or 30 years from now when this information is still out there? Social media posts have affected people's job prospects and teens' abilities to get into college, while leaked emails have cost both politicians and business executives their jobs.
In addition to possible embarrassment, sharing sensitive personal data, such as race, religious beliefs, sexual orientation or electronic medical records, can lead to discrimination. Even more importantly, for victims of domestic violence, political activists, human rights activists and even public figures, data privacy helps ensure their families and homes are safe.
Three easy ways to start taking control of your data
The abundance of information sharing may seem daunting, but these simple steps can help you begin to own your online presence.
Check your settings, and understand your digital footprint. Check and then tailor your privacy settings on your computer, phone, social media accounts and other apps. You can revoke third-party app permissions at any time in your settings. Blocking any unnecessary access to your photos, your location, and even your contacts list can add a layer of security, give you a firm handle on your online reputation, and also speed up your device and extend the battery life once such services are no longer running in the background.
Use tools to protect your privacy. Customize the privacy settings in your browser; use a throwaway email account to sign up for a new service; use a password manager to create, store, and manage your passwords, credit cards and other sensitive information; and utilize tools that block access or alert you to suspicious requests from apps or programs on devices. At Norton LifeLock, we are introducing a new online privacy product to test in the market, Norton Privacy Manager. This all-in-one app brings many online privacy solutions into a single app and helps manage and control what personal information you share online. With Norton Privacy Manager, you can access private virtual phone numbers, emails, private conversations, a password manager and more, including an in-app secure browser.
Be careful on public Wi-Fi, and use a VPN. Hackers and thieves can easily eavesdrop on public Wi-Fi hotspots and open wireless networks. A secure VPN (Virtual Private Network), such as Norton Secure VPN, can help protect users' private information when connected to Wi-Fi by encrypting all of their internet traffic, potentially protecting them from these attacks.
And, if your identity has been compromised, get help quickly. The most important thing to remember about your privacy is that it is YOURS. It is your information, your habits and patterns, and your actions—and you have the right to keep that private.
More From NortonLifeLock
Wednesday, February 24, 2021 - 12:30pm
Friday, February 19, 2021 - 12:05pm
Tuesday, February 9, 2021 - 4:15pm