Ingersoll Rand Committed to American Heart Association and the Fight Against Heart Disease
Ingersoll Rand Committed to American Heart Association and the Fight Against Heart Disease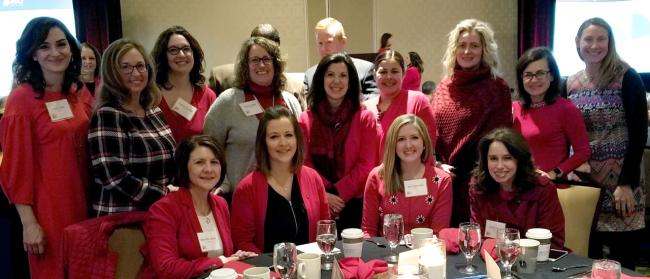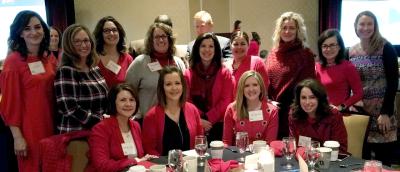 Friday, February 1, 2019 - 3:15pm
Ingersoll Rand (NYSE:IR), a world leader in creating comfortable, sustainable and efficient environments, joins the American Heart Association in its efforts to promote physical activity and heart-healthy living.
To celebrate the annual National Go Red for Women Day! employees are donning red in support of the cause. Women employees at Ingersoll Rand also created shared experiences with other Charlotte-based women during the Annual Go Red for Women Breakfast.
Ingersoll Rand takes an active role in addressing social issues that impact our company and communities. With heart disease as the leading cause of death in America, Ingersoll Rand has been supporting the American Heart Association for more than eight years to raise awareness, educate employees and fund heart-healthy programming in the cities where our employees work and live.
As a resource for company philanthropy and humanitarian work, the Ingersoll Rand Foundation, enables Ingersoll Rand to advance its efforts in creating a world of sustainable progress. To achieve the goal of advancing the quality of life, Ingersoll Rand has developed charitable partnerships with organizations, such as the American Heart Association, to help build comfortable, efficient and educated communities.
About Ingersoll Rand
Ingersoll Rand (NYSE:IR) advances the quality of life by creating comfortable, sustainable and efficient environments. Our people and our family of brands — including Club Car®, Ingersoll Rand®, Thermo King® and Trane®— work together to enhance the quality and comfort of air in homes and buildings; transport and protect food and perishables; and increase industrial productivity and efficiency. We are a global business committed to a world of sustainable progress and enduring results. For more information, visit www.ingersollrand.com.
More From Ingersoll Rand
Thursday, August 29, 2019 - 8:00am
Thursday, August 22, 2019 - 6:30am
Friday, July 26, 2019 - 8:00am