Infographic | Whole Planet Foundation and Partners Alleviating Global Poverty Through Microcredit 2020
Infographic | Whole Planet Foundation and Partners Alleviating Global Poverty Through Microcredit 2020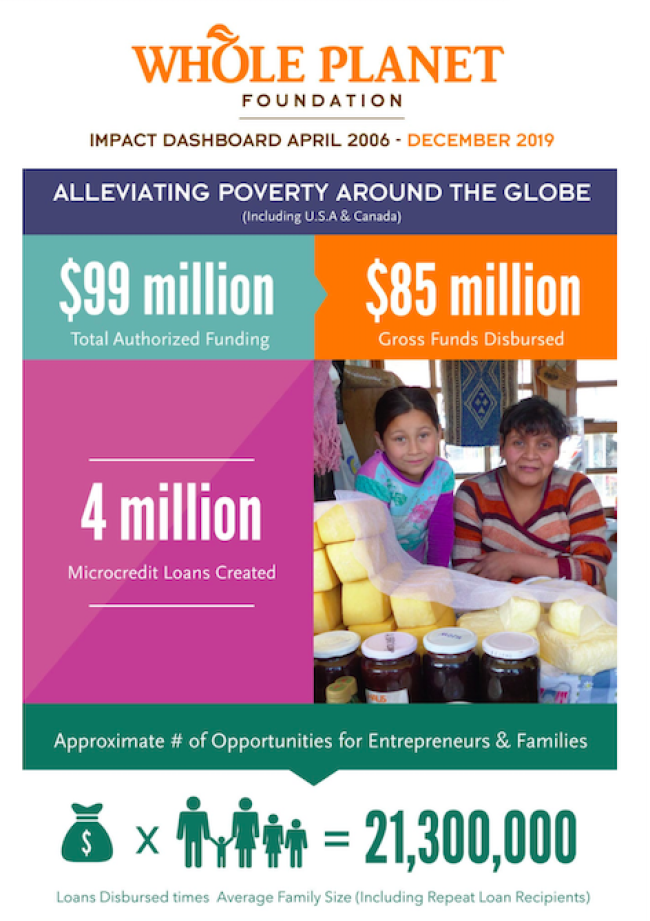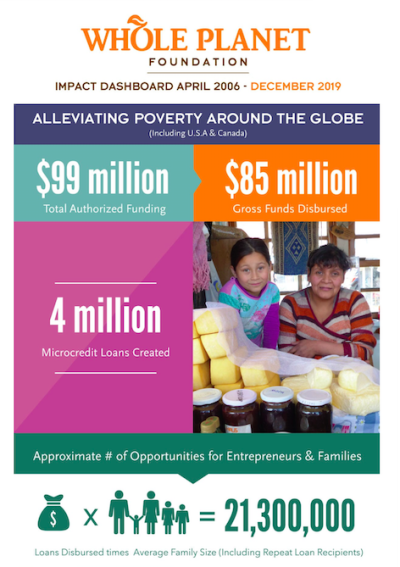 tweet me:
Infographic: Learn more about the entrepreneurs starting home-baed business across the globe who are beneficiaries of @WholePlanet Foundation's #microloans http://bit.ly/32bf03X #microfinance
Thursday, February 20, 2020 - 4:15pm
Every quarter Whole Planet Foundation aggregates field metrics from our microfinance partners who are disbursing and collecting microcredit loans to low-income entrepreneurs. With a small loan – the current average first size remains at $176 - an impoverished entrepreneur has the opportunity to create or expand a home-based business and generate income for herself and her family.  See who we support and view our impact dashboard.
Learn more about Whole Planet Foundation microfinance partners and our global poverty alleviation programs in 76 countries and 17 U.S. cities, creating 21 million opportunities for the world's poorest people to lift themselves up through their own hard work. 
More From Whole Foods Market Foundations
Monday, March 23, 2020 - 5:25pm
Thursday, March 12, 2020 - 7:50am
Wednesday, March 11, 2020 - 9:00am