Infographic | Sustainability at UPS
Infographic | Sustainability at UPS
Sustainability Trends and Materiality Assessments Are Considered to Shape Sustainability at UPS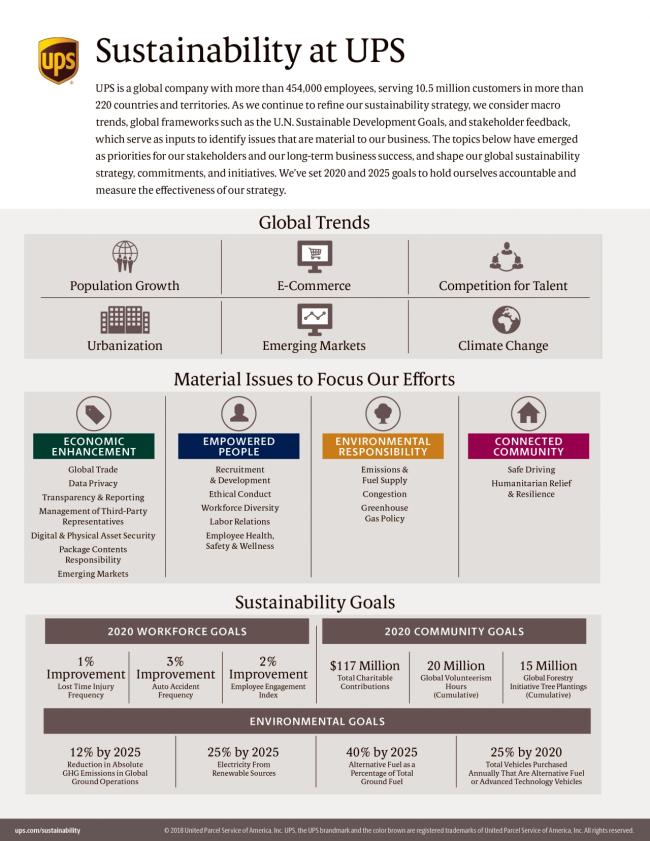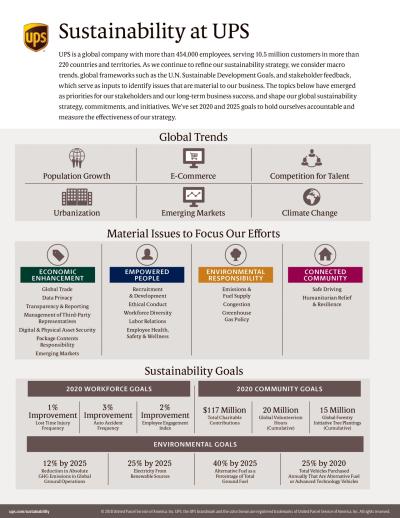 tweet me:
Trends, internal, and external voices are all considered when it comes to setting #sustainability strategy at @UPS http://bit.ly/2NgVZVT
Monday, July 9, 2018 - 10:25am
UPS is a global company with more than 454,000 employees, serving 10.5 million customers in more than 220 countries and territories. As we continue to refine our sustainability strategy, we consider macro trends, global frameworks such as the U.N. Sustainable Development Goals, and stakeholder feedback, which serve as inputs to identify issues that are material to our business. The topics below have emerged as priorities for our stakeholders and our long-term business success, and shape our global sustainability strategy, commitments, and initiatives. We've set 2020 and 2025 goals to hold ourselves accountable and measure the effectiveness of our strategy.
Download the attached file(s):
More From UPS
Thursday, May 28, 2020 - 7:50am
Wednesday, May 27, 2020 - 7:50am
Tuesday, May 26, 2020 - 3:00pm