Imagining Tomorrow With No-Cost Educational Resources for National Engineers Week 2021
Imagining Tomorrow With No-Cost Educational Resources for National Engineers Week 2021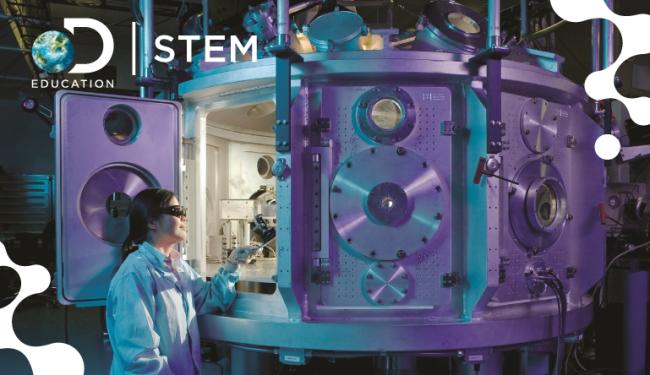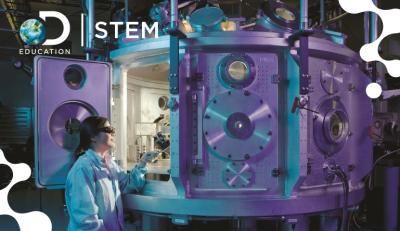 tweet me:
Celebrate #NationalEngineersWeek with your young problem solvers! Did you know the field of engineering includes: -Mechanical Engineer -Software Engineer -Design Engineer -And more! Learn about all kinds of engineers from the #STEMCareersCoalition: https://bit.ly/39lijL4
Monday, February 22, 2021 - 11:00am
Science. Technology. Engineering. Math.
These are the subjects that keep the world turning. But STEM goes beyond classroom subjects or careers. It's a way of thinking about the world.
Fuel a cultural shift around STEM teaching and learning by integrating innovative (and no-cost!) digital content into the classroom anytime and anywhere with a diverse array of resources from Discovery Education and industry leading partners.
Start with Engineers Week. Occurring annually in February, Engineers Week ignites curiosity and develops a well-educated engineering workforce by showcasing the wide array of options in the fields of engineering. In Imaging Tomorrow – the 2021 Engineering Week theme – students are put at the heart of innovation to come up with solutions to some of the world's most pressing challenges, like the climate crisis and COVID-19.
Here are some engaging ways educators can connect students to the world of engineering today:
3M Young Scientist Lab: Empower your students to engineer a brighter tomorrow by entering the 3M Young Scientist Challenge. One good idea is all students need to win a one-of-a-kind mentorship with a 3M Scientist – and much more. Get answers to all your challenge questions from the 3M Young Scientist Challenge team during NEW Office Hours!

Girls4Tech: Show your students how easy it is to turn their everyday digital savviness into real-world STEM success with inspiring activities for a new generation of cyber superstars. The All Things Digital activity lets students think like Design Engineers who are dreaming-up the mind-blowing tech of the future.

STEM Careers Coalition: Dive into exciting currents in the world of engineering with a special upcoming edition of the Diversity in STEM Discussions series, focusing on breaking down barriers and fostering equitable opportunities for the next generation of black engineers. Spark classroom connections with new career explorations!

Fueling Education: Introduce your class to Brittany, an awesome Process Engineer who is changing the world one day at a time at CITGO using collaboration and leadership skills. And show students just how far problem-solving with purpose can take them by helping them enter the Fueling Education Student Challenge today!

FUTURE U.: Inspire your students to design their own destiny using the earth-changing power of engineering! Discover new resources that help you and your students turn creative passion into a plan for success.  
All of these programs give teachers the tools they need to become effective STEM educators as students gain valuable critical thinking skills for evaluating the world around them. Inspire students to design their own destiny using the earth-changing power of engineering that propels them to success in college, careers, citizenship, and beyond.
Discover even more content from Discovery Education and partners on the award-winning K-12 learning platform.