INFOGRAPHIC: 94 percent of Americans Believe Trees Make Happier Communities
INFOGRAPHIC: 94 percent of Americans Believe Trees Make Happier Communities
NeighborWoods® Month Survey Reveals That Trees Grow Happier and Healthier Communities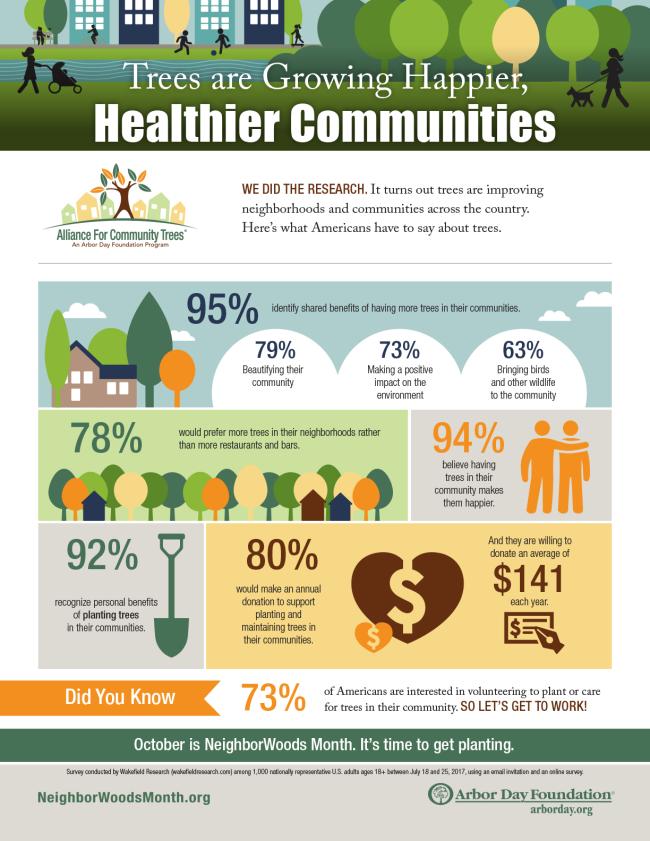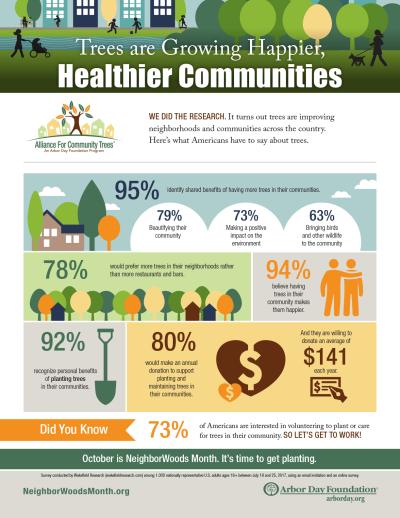 tweet me:
94 percent of Americans Believe Trees Make Happier Communities #NeighborWoodsMonth http://bit.ly/2xVILsu
Wednesday, October 4, 2017 - 8:00am
Alliance for Community Trees, a program of the Arbor Day Foundation encompassing a collective of local tree planting nonprofits, kicks off NeighborWoods Month — the annual celebration of trees and green communities. Every October, tens of thousands of volunteers take action to improve neighborhoods across the country by planting and caring for trees. NeighborWoods Month supports local tree planting organizations and their efforts to make neighborhoods cleaner, greener and healthier. To illustrate the importance of trees in our communities, the Alliance for Community Trees commissioned the 2017 NeighborWoods Month Survey*, conducted by Wakefield Research.