How Your Auto Shop Can Make More from an Overlooked $300 Billion Market
How Your Auto Shop Can Make More from an Overlooked $300 Billion Market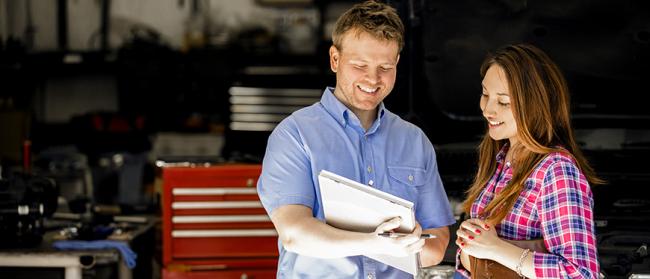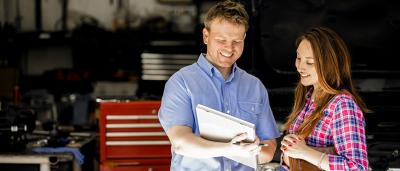 tweet me:
.@Essity_US highlights how your auto shop can make more from an overlooked $300 billion market http://bit.ly/2GAYv8L #torkusa
Thursday, April 19, 2018 - 2:50pm
You may be staring right at a $300 billion auto service and repair market opportunity, but not seeing it at all: women. Your competitors are starting to take note, though, which means either you do the same, or you give away your share of what is now an essential source of auto shop revenue.
Pep Boys, for instance, has retooled 800 locations with new amenities, and a renewed emphasis on service and transparency, partly due to what women demand. Their CEO puts it this way: "Women have different, and higher, expectations."
Four Ways to Profit from the Rise of the Female Customer
So how does a traditionally male-dominated industry move beyond tradition to serve a new generation, and gender, of customers? Cathy Droz, automotive author, podcaster and founder of Her Certified offers this advice: "I am not saying your repair facility has to be like a Ritz Carlton spa, but there are some easy and inexpensive touches that can make a woman feel more comfortable." Some of those easy steps she and other experts suggest include:
1. A real cup of coffee can perk up business.
Your waiting room isn't really yours – it's your customers' home for a few minutes (or hours), so invest in making them as comfortable as they are at home. Set out ceramic coffee cups instead of Styrofoam. Have plenty of good coffee to put in those cups. Provide comfortable, contemporary furniture. And keep customers connected to their always-on lives with reliable, reasonably fast Wi-Fi.
2. A clean bathroom says "We respect you."
Men expect a toilet. Women expect a restroom to make them feel welcome and comfortable. As Droz puts it "No woman likes to go to a public restroom that has not been maintained, with supplies replaced, or that has an unpleasant odor." Your restroom doesn't have to be fancy, but it should be nicely decorated, and always clean. Consider adding features like changing tables, or dispensers for feminine products – any extra touches that say you take pride in your business and care about your customers.
To continue reading, click here
More From Essity
Thursday, February 6, 2020 - 8:00am
Wednesday, February 5, 2020 - 9:45am
Tuesday, February 4, 2020 - 11:05am