How Do We Raise a Generation of Digital Citizens?
How Do We Raise a Generation of Digital Citizens?
New Common Sense census looks inside the 21st-century classroom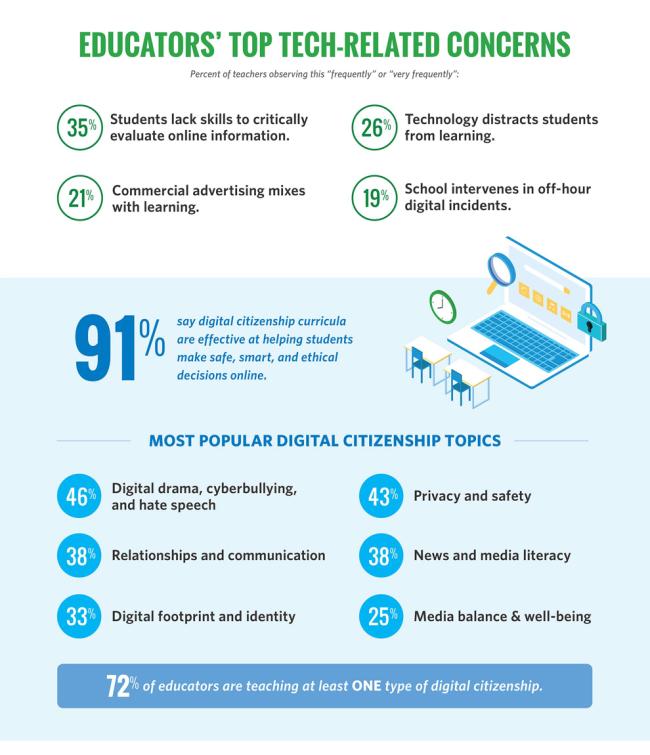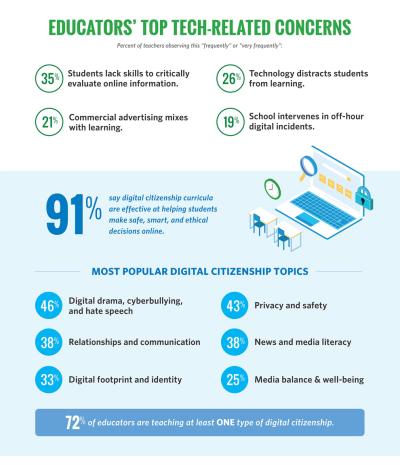 tweet me:
.@Symantec was proud to support @CommonSenseEd's new census! See how teachers are using digital citizenship curriculum, the effectiveness of #edtech integration, and more. #InsideK12 #DigCit https://symc.ly/2XHpGnc
Tuesday, April 30, 2019 - 1:35pm
We're raising a generation of digital citizens. Digital citizenship skills, like staying cyber safe, knowing about online privacy, and thinking critically and responsibly in the digital age, are critical to a 21st-century education. With the right support, kids can take ownership of their digital lives and have the skills and agency to change their communities for the better.
With security at the core of Symantec's business, we partner with leading nonprofits, including Common Sense, to educate parents, schools, and students about safe and ethical online practices. Technology has become an integral part of classroom learning. Students of all ages have access to digital media and devices at school and schools further important conversations about the challenges and opportunities of growing up in a digital world.
Last week, Common Sense, which provides trustworthy information and education on media and technology to parents and children, released The Common Sense Census: Inside the 21st-Century Classroom, a research project funded in part by Symantec.
Like Common Sense, we see a future where every kid is a digital learner, leader, and citizen. You can learn more about our efforts to promote cyber safety on our website.
More From NortonLifeLock
Wednesday, February 24, 2021 - 12:30pm
Friday, February 19, 2021 - 12:05pm
Tuesday, February 9, 2021 - 4:15pm