How Dell Does Closed Loop Recycling
How Dell Does Closed Loop Recycling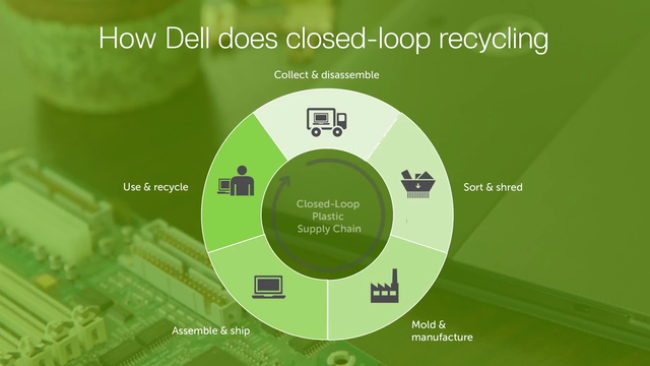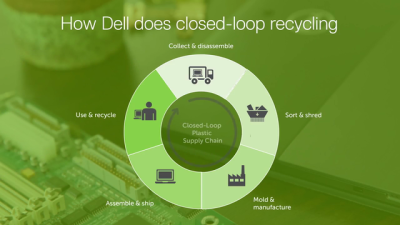 tweet me:
Sustainable design is more important than ever. Learn how it's driving breakthroughs at @Dell through their commitment to design with #CircularEconomy principles and to use #sustainable materials http://bit.ly/2zePsFA
Monday, November 19, 2018 - 9:35am
Sustainable design is more important than ever – and it's driving some pretty amazing breakthroughs here at Dell through our commitment to design with circular economy principles and to use sustainable materials.
We are continually looking for opportunities to use recovered materials instead of raw materials as we design our products, packaging, peripherals (like laptop backpacks and bags) and operational processes. Going a step further, we also look for opportunities to put materials from your used electronics into new Dell products. More than 125 different Dell products have your old computer parts if you recycled your used IT with Dell. It takes approximately 6 months for the materials to go from old computers, get melted down and turned back into a new computer.
More From Dell Technologies
Wednesday, July 10, 2019 - 9:00am
Tuesday, July 9, 2019 - 12:30pm
Wednesday, May 8, 2019 - 10:30am