How Communications Technology Is Supporting Human Rights: A Q&A With Verizon CSR Director Chris Lloyd
How Communications Technology Is Supporting Human Rights: A Q&A With Verizon CSR Director Chris Lloyd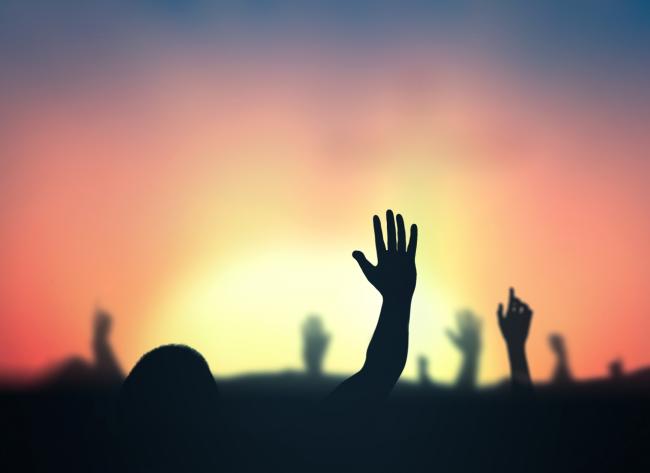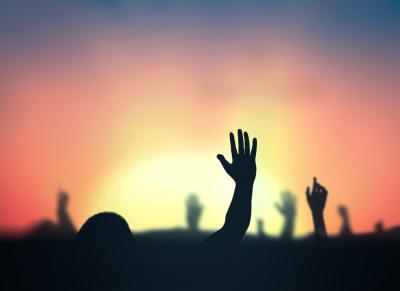 tweet me:
ICT solutions are promoting transparency in global supply chains, providing tools to ID human trafficking routes, helping govts address global refugee crisis-@Verizon CSR Dir. http://bit.ly/2LIl9ew @GeSIConnect #EnablingRights #humanability
Wednesday, June 13, 2018 - 10:00am
As host of the 20th General Assembly of The Global e-Sustainability Initiative (GeSI) held last week in New York, Verizon led a discussion focused on the results of GeSI's new report on the enabling potential for ICT (Information Communications Technology) to support human rights. The report, set for release this summer, discusses how digital solutions are promoting more transparency in global supply chains, providing tools to identify human trafficking routes, and creating tools to help governments address the global refugee crisis and to protect child safety online.
In this Q&A, Chris Lloyd, Verizon's Director of Corporate Social Responsibility Strategy, and Chair of the GeSI Human Rights Committee, shares his views on the industry's responsibility to support human rights.
What's GeSI and why does it care about human rights?
Lloyd: GeSI is a global organization of ICT companies and partner organizations focused on building a more sustainable world through responsible application of ICT solutions.  For more than 15 years, GeSI members have been engaging with stakeholders and policymakers to identify responsible business practices.  
A few years ago, GeSI conducted a strategic planning process and prioritized human rights as a key area of focus. We recognized both a need to address risks associated with technology use, and an opportunity to apply technology solutions in support of human rights.
What is GeSI doing about the issue?
Lloyd: We talked to leaders in the human rights community who encouraged GeSI to help its members enhance their responsible business practices related to human rights. Based upon this feedback, GeSI has developed a number of good practice guides for member use around embedding human rights principles into new product design and implementing the UN Guiding Principles on Human Rights.
Also, in the spirit of its mission to identify opportunities for technology to address social challenges, GeSI conducted research to identify the potential enabling role that our technology can play in supporting human rights.
This includes identifying what kinds of technologies are needed to support human rights and identifying use cases to help the industry understand that there's a shared value opportunity in partnering with interested members of the human rights community. And, it suggests ways the industry could get involved as a partner going forward.
What happened at last week's meeting?
Lloyd: We revealed a summary of the research, highlighting some interesting examples of how ICT is being applied to support human rights. These include a program by the International Telecommunications Union (ITU) that enables indigenous people to use ICT as a tool to leverage their communities' social and economic development and to protect indigenous cultures; a global database built by Fujitsu, the Tohoku University International Research Institute of Disaster Science (IRIDeS) and the United Nations Development Programme that aims to reduce the damage caused by major natural disasters around the world; a program by Deutsche Telekom to help refugees in Germany find employment opportunities; and Verizon Innovative Learning, a robust initiative that provides next-gen technology and tech-infused curricula to under-resourced communities across America, aimed at preparing students for the tech-dependent jobs of the future.
Also, we engaged GeSI members and human rights advocates in discussions about ways to effectively apply the latest generations of digital solutions to support human rights.
What's next?
Lloyd: We recognize that there is much more that our industry needs to do to address its own human rights impact and to maintain respect for human rights. GeSI and its members will continue to identify and implement best practices to promote responsible corporate citizenship.
GeSI will release the full research report, #EnablingRights -- The Transformative Potential of Digital to Enable People's Rights, this summer. Informed by this research, GeSI will launch an initiative for a Human Rights Technology Innovators' Network to create a forum at which GeSI members and the human rights community can discuss additional opportunities to apply digital solutions to help address pressing human rights challenges.
More From Verizon
Wednesday, March 25, 2020 - 10:35am
Tuesday, March 17, 2020 - 2:15pm
Friday, March 13, 2020 - 2:50pm