Hewlett Packard Enterprise Releases Annual CSR Report
Hewlett Packard Enterprise Releases Annual CSR Report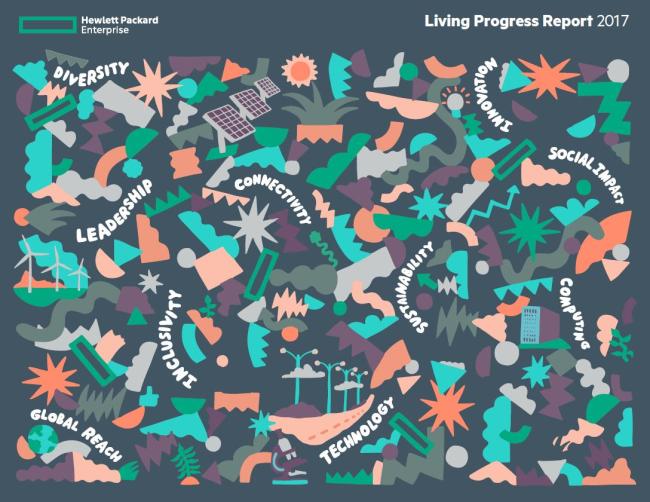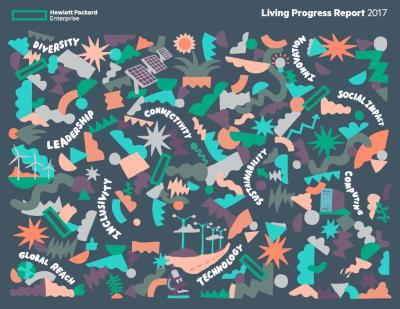 tweet me:
.@HPE has launched annual #CSR report highlighting work in #AI #blockchain #diversity http://bit.ly/2N0VRts@HPE_LivingProg #LivingProgress
Tuesday, June 26, 2018 - 8:35am
PALO ALTO, Calif., June 26, 2018 /3BL Media/ -- Artificial intelligence, blockchain and cryptocurrency: today's hottest emerging technologies have the potential to reinvent the way we live, but also demand unprecedented amounts of energy and computing resources – calling into question their impacts on our environment, climate, and dwindling resources. In fact, research suggests that by 2025 the IT sector could consume 20% of all the world's electricity generation. So how can the industry balance innovation and sustainability?
Tackling this question head-on, today HPE rolled out its annual Living Progress Report for FY17, demonstrating how the company is driving sustainable innovation and embedding corporate citizenship into its culture. Highlights include:
Sustainability: HPE ranked among the world's most sustainable companies, earning distinction on the 2017 Dow Jones Sustainability Index for the sixth consecutive year and ranking amongst the top 4% of companies evaluated across the globe
Energy efficiency: To address the exponential increase in demand for computing power, HPE is baking IT efficiency into its products – empowering customers to minimize energy strains on the environment without sacrificing performance. HPE accounted for more supercomputers in the Green500 list than any other company and secured the #1 ranking for the most energy-efficient supercomputer in the world.
Global challenges: HPE partnered with customers to tackle global challenges ranging from inequality to sustainability. This past year, HPE launched pilots with third-party orgs to pilot a financial management tool with rural women in Tanzania, analyse trade data to combat illegal fishing across our oceans, and more.
Emissions reductions: HPE achieved its operational emissions reduction goals (25% reduction by 2025) seven years ahead of schedule, and committed that by 2025 80% of HPE's manufacturing spend will go to suppliers with science-based emissions targets in place
Diversity: In 2017, HPE's diversity and inclusion efforts were acknowledged with 100% ratings by the Human Rights Equality Index and the U.S. Business Leadership Network Disability Index. 
Read the blog post for more detail on the report highlights, or check out the full report.
More From Hewlett Packard Enterprise (HPE)
Tuesday, March 17, 2020 - 9:40am
Wednesday, March 11, 2020 - 10:35am
Wednesday, March 4, 2020 - 9:30am
Videos from Hewlett Packard Enterprise (HPE)