Happy New Year: A Reflection on 2018 Wins and 2019 Opportunities
Happy New Year: A Reflection on 2018 Wins and 2019 Opportunities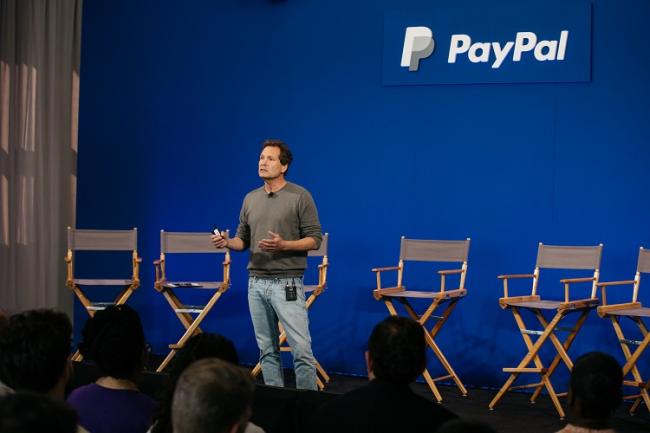 tweet me:
In 2018, @PayPal released its first Global Impact report, continued to champion #diversity in the workplace, and smashed #GivingTuesday records. What opportunities will 2019 bring? http://bit.ly/2T0W3LI #csr #sustainability
Tuesday, January 29, 2019 - 3:45pm
NEWSROOM: PayPal
CONTENT: Blog
To: Global PayPal Employees 
Happy New Year! I hope that wherever you are in the world, and however you choose to celebrate the holiday season, that you are entering 2019 rested, re-energized, and with a clear sense of mission. As I'm sure some of you did as well, I took a bit of time for reflection over the last few days. We get so busy in our day-to-day work that I'm always thankful for those quiet moments and the opportunity to take stock and look forward. 
2018 was another excellent year for PayPal. I hope you feel a sense of pride for what we achieved for our customers, our partners, our shareholders, and each other. It's very clear, by every metric or measurement, that we made tremendous strides forward. From how we serve our customers, to our position in the market, to our products, to the development and progress of our people, we have grown and are stronger in every single area of our business.  
There are many different internal and external factors that have to come together for that to happen. More than anything else it requires a motivated, talented, brave, and tireless team working at their best, and always striving to do even better. That is what has enabled PayPal to expand its value proposition for our customers, and to enhance the depth and breadth of our platform. This is why PayPal has expanded into being a true platform company, with a clear and inspiring mission, and a commitment to be a force for good in the world. It's because of you. It's because of your work, your commitment, and your passion. 
Our list of achievements in 2018 is far too long to recap here. Yet there are two areas in particular that I want to highlight. These represent our dynamic progress as a company and are some of the key milestones on our ongoing journey from good to great. 
 We enhanced our platform capabilities and extended our leadership in mobile. Through a combination of innovation, acquisition, and partnership we greatly strengthened our overall value proposition for merchants and removed friction and provided expanded optionality for consumers. 
We added great companies into the PayPal family including iZettle, Simility,Hyperwallet, and Jetlore.
We launched new products like PayPal Checkout with Smart Payment Buttons, Funds Now, and PayPal for Partnersthat help merchants maximize their opportunities and get instant access to their funds when they do.
We exceeded 120 million consumers on One Touch and launched an enhanced PayPal app that makes it easier than ever for consumers to pay and get paid.
We continued to partner with the largest and most influential names in finance, retail and technology, and have now announced nearly 40 strategic partnerships to date.
And that's just the tip of the iceberg. With everything we've done, it is clear that the PayPal platform is one of the strongest and most differentiated in the world. In a short period of time, we have transitioned from being a button on a website to one of the biggest enablers of global commerce. And we are clearly just getting started. The world is moving towards our strengths and the work we did to bolster both sides of our platform in 2018 enables us to seize that opportunity. 
 
       2. We continue to act on our mission and values, and to make a difference in the world. We've never taken our eye off our mission: democratizing financial services to help as many people and businesses as possible join and thrive in the digital economy. That is the unifying objective behind everything we do, and we made demonstrable progress this year. 
We further demonstrated our commitment to being good global citizens and managing our global environmental footprint by publishing our first Global Impact Report.
We continue to be champions for diversity, and are building an inclusive, collaborative, and sustainable culture.
We greatly expanded the reach and scope of Xoom, including adding Canada as its second origination market.
Our PayPal Working Capital program has now provided access to more than $6 billion in working capital to more than 150,000 merchants around the world since it launched in 2013. 
We shattered our previous #GivingTuesday donation record, with over 1 million PayPal customers across 180 markets donating nearly $98 million to charitable causes. For the full year, more than $9.5 billion was donated to nonprofit organizations across the world through the PayPal platform! 
As we look forward to 2019 and beyond, it is also clear that great opportunities and challenges lie ahead. The world is evolving at lightning speed, and the political and economic landscapes remain dynamic. As the world's economy continues to digitize, our space has never been more attractive to challengers and incumbents. In times like these, the only constant is change. 
Change will always be a way of life at PayPal and it should be. Our industry moves fast, and our opportunity is too great for us to stand still. We want to be an integral part of our customers' daily financial lives, and we will always need to adapt and evolve to meet our customers' changing needs. I look forward to working with all of you as we move forward in fulfilling PayPal's potential as the world's leader in digital payments, and by doing so, helping all of our fellow citizens become an integral part of the digital economy. 
Thanks again for everything you do for PayPal. I hope that all of you and your loved ones have a very happy and healthy new year.  
Dan 
Dan Schulman, President and CEO, PayPal
More From PayPal
Thursday, November 19, 2020 - 3:35pm
Tuesday, November 17, 2020 - 11:45am
Monday, November 9, 2020 - 11:30am