HPE Launches World's First Supply Chain Management Program
HPE Launches World's First Supply Chain Management Program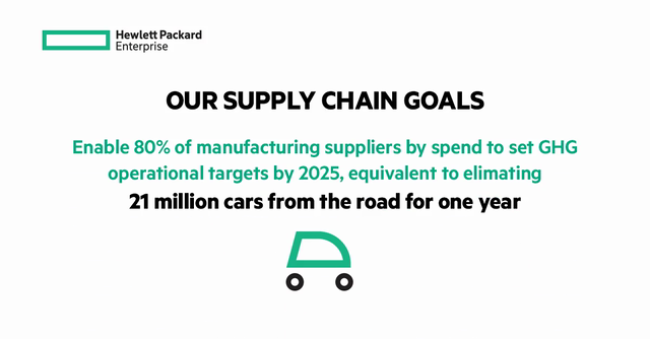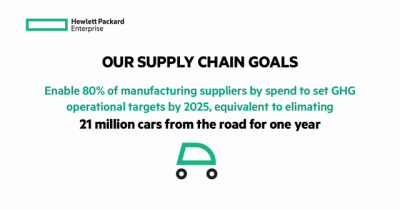 tweet me:
.@HPE is leading the way to a #sustainable #ICT #supplychain http://bit.ly/2suWoZS @HPE_LivingProg
Tuesday, August 22, 2017 - 7:50am
HPE will be the first company to enable suppliers to set science-based GHG reduction targets in their own operations. Launched in May, the program will enable 80% of manufacturing suppliers, by spend, to reduce their own emissions in line with the targets that climate science says is necessary to prevent dangerous global warming. This effort seeks to avoid 100 million tons of emissions by 2025, equivalent to taking 21 million passenger vehicles off the road for one year.
More From Hewlett Packard Enterprise (HPE)
Friday, March 5, 2021 - 11:00am
Wednesday, March 3, 2021 - 1:00pm
Thursday, October 22, 2020 - 1:15pm
Videos from Hewlett Packard Enterprise (HPE)