Global $10M Phosphorus Challenge to Restore Freshwater Reaches Its Third Stage
Global $10M Phosphorus Challenge to Restore Freshwater Reaches Its Third Stage
Prize race sponsored by The Scotts Miracle-Gro Foundation aims to eliminate excess phosphorus from surface water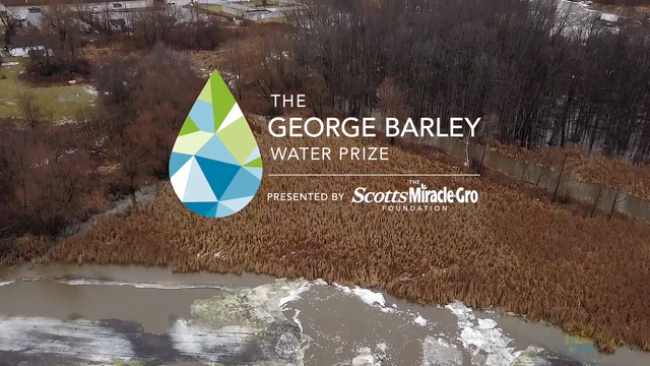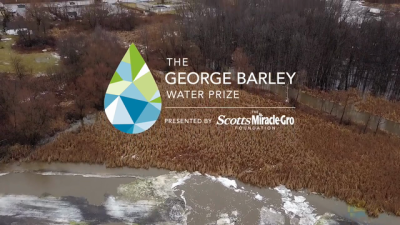 tweet me:
WATCH: @BarleyPrize race sponsored by @Scotts_MGro Foundation aims to eliminate excess phosphorus from surface #water http://bit.ly/2HicDkc @UN_Water #WorldWaterDay #freshwater
Thursday, March 15, 2018 - 8:25am
The George Barley Water Prize, a four-stage global competition of which The Scotts Miracle-Gro Foundation is lead sponsor, has achieved a major milestone. Ten scientist teams have advanced to Stage 3, having beaten out nearly 100 competitors in their bid to remove and repurpose excess phosphorus from surface water. The Prize was formed in 2016 in recognition of the link between excess phosphorus and massive algal bloom outbreaks that poison drinking water, kill wildlife, and now impact all 50 U.S. states and 15,000 waterbodies. This video chronicles the Stage 3 launch, cold-climate testing in Ontario, Canada.
About The Scotts Miracle-Gro Foundation
The Scotts Miracle-Gro Foundation is a 501(c)(3) non-profit organization with a mission to inspire, connect and cultivate communities of purpose in the areas of environmental improvement, youth empowerment, and community gardens and greenspaces. The Foundation carries out its mission by funding qualifying charitable entities that support its core initiatives in the form of grants, endowments, and multi-year capital gifts. The Foundation is deeply rooted in preserving our planet, empowering the next generation, and helping create healthier communities. For more information, visit www.scottsmiraclegrofoundation.org.
More From ScottsMiracle-Gro
Friday, February 26, 2021 - 12:20pm
Monday, February 15, 2021 - 11:50am
Monday, February 8, 2021 - 12:40pm