Gender Equality is Not Just a Women's Issue
Gender Equality is Not Just a Women's Issue
by Laura Amaya, Clare Schroder, Sandra Medrano and Alexandra Geertz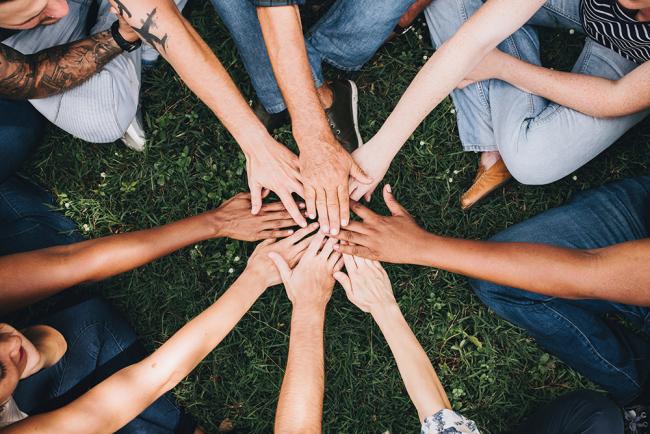 tweet me:
Consultants at @FSGtweets explain why #genderequality isn't just a women's issue and offer 3 reasons why engaging men and boys is critical to #genderequity. http://bit.ly/2F9IGDv
Tuesday, March 19, 2019 - 8:00am
In the pursuit of achieving gender equality, the focus has often been on women: how to remove barriers for the inclusion of women, how to empower women, how to ensure that women gain access to health, economic, educational, and other opportunities. Since inequities are often created by unequal power dynamics between men and women, efforts that shift these dynamics, encourage behavior change, and engage men and boys as allies, are central to making progress on Sustainable Development Goal 5: Achieving gender equality and empowering all women and girls.
Work and research by FSG and others document the benefits of having gender diversity and the importance of incorporating women's perspectives to improve outcomes for all. Shifting mindsets requires addressing the barriers that affect everyone across the gender spectrum. Here, we discuss 3 reasons why engaging men and boys is critical to improving gender equity and working toward equality.
1. Gender equity cannot happen without men
Equity is relational. Inequities are rooted in uneven dynamics that give disproportionate power to one group versus another. Irrespective of the amount we invest in women, men also need to be willing participants in the redistribution of power between genders.
One critical manifestation of gender inequity across geographies is the disproportionate amount of household responsibilities that fall to women. The burden leads to time poverty—the shortage of time as a result of doing unpaid household work—and can often reinforce the gender gap and unequal power dynamics between men and women. For example, in Brazil, women spend over double the amount of time on childcare and domestic work when compared with their male counterparts, even though the vast majority of women are also active in the workforce. Approaches to empower women and provide opportunities that do not consider this burden placed on women, and the relationship between men and women outside the workplace, can put women at greater risk.
Promundo, an organization that addresses harmful masculinity norms by engaging men and boys serves as an example for the field. In Brazil, they have focused on promoting men's roles as fathers to foster gender equity in an effort to challenge the notion that women should take responsibility for parenting. They took a comprehensive approach aimed to address gender inequities at the household, society, and policy levels. This included successful efforts to shift national policy to increase paid parental leave for men, campaigns encouraging men to become more involved in parenthood, and education, counseling, and therapy sessions to help men support their partners and children starting with pregnancy. Promundo has seen strong qualitative evidence suggesting that its global efforts go beyond improving the balancing of domestic chores between men and women, to help tackle violence against women and girls, improve maternal and child health, and support the advancement of greater gender equity.
More From FSG
Tuesday, May 11, 2021 - 4:00pm
Sunday, March 7, 2021 - 12:00pm
Wednesday, February 17, 2021 - 11:30pm