Every Child Deserves Love
Every Child Deserves Love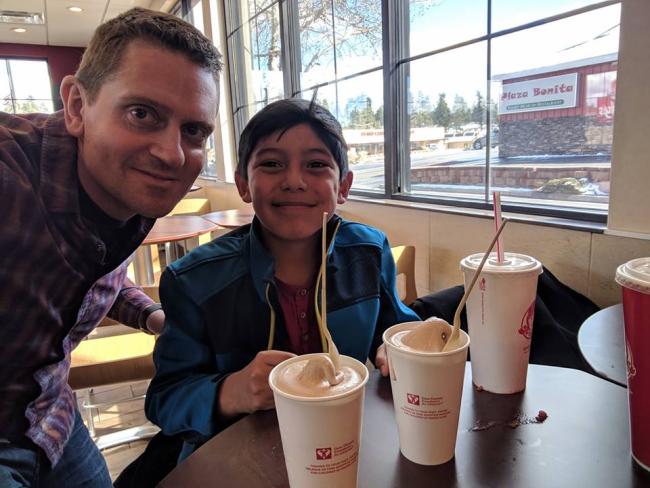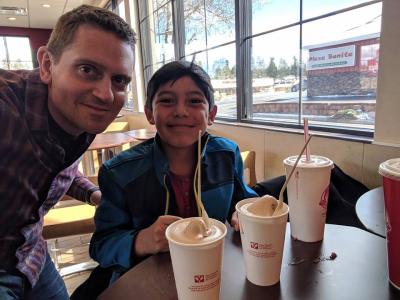 tweet me:
Every child deserves a loving #foreverfamily. Learn more about @DTFA's mission and how you can help here: http://bit.ly/2r1xfre #fostercareadoption
Monday, April 30, 2018 - 1:00pm
For the past four years, Alex has known the love of a forever family, but for the first five years of his life, things weren't as happy.
Alex was adopted from foster care when he was five. After being moved to different homes, one after the other, he was finally placed with the Moreno-Bell family and knew that he had a permanent, supportive family who wanted to keep him with them forever.
Today at age 9, he likes to travel, play sports and eat Frostys! His dad shared that Alex loves hearing about fellow adoptee, Dave Thomas, and all that he accomplished.
The Dave Thomas Foundation for Adoption wants more children like Alex to have the loving family they deserve. Consider supporting our mission, by visiting davethomasfoundation.org and learning about the different ways you can get involved.
More From Dave Thomas Foundation for Adoption
Wednesday, March 6, 2019 - 10:00am
Friday, March 1, 2019 - 10:00am
Friday, January 25, 2019 - 10:00am
Videos from Dave Thomas Foundation for Adoption