Endanger This Species: Single-Use Plastics
Endanger This Species: Single-Use Plastics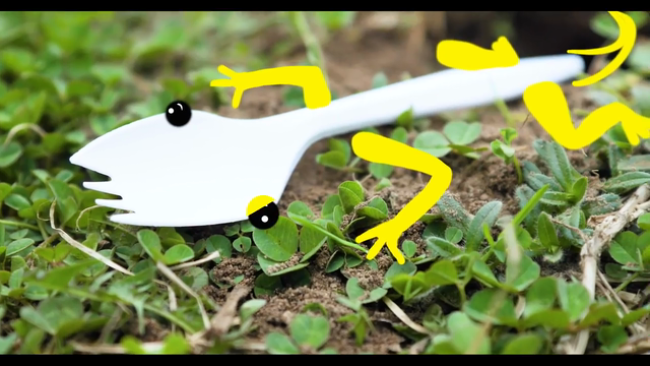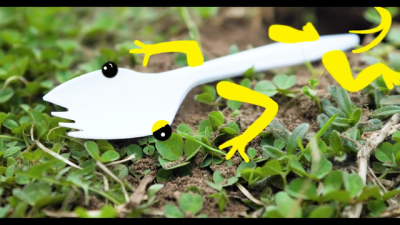 Monday, April 22, 2019 - 12:00pm
NEWSROOM: VMware
CONTENT: Blog
Earth Day is upon us, and it's time to end plastic pollution.
All living things have an intrinsic value, and each plays a role in the complex web of life. Disposable items used and forgotten force many animals to the edge of survival.
In honor of Earth Day this year, VMware drives awareness and action to eliminate the use of single-use plastics in the environment through a global employee engagement campaign to endanger this species: single-use plastics.
The amount ending up in oceans can line coastlines worldwide—five grocery bags full of plastic trash for every foot—threatening the survival of its inhabitants, like the young whale in the Philippines found with nearly 90 pounds of plastic in its stomach.
How do we eliminate all these single-use plastics for our single-use planet? Do individual actions matter? What's the role of technology?
Nicola Acutt, vice president of VMware's sustainability strategy, believes this is a solvable problem. But we need an all-hands on deck approach, from consumers to companies and manufacturing to tech industries—to every VMware employee.
What is VMware doing to help end single-use plastics?
Acutt: The Earth Day Network, a global non-profit organization, coordinates Earth Day activities around a new goal each year. This year, it's Protect Our Species.
Each year at VMware, we create our own campaign to educate, inspire and engage our more than 23,000 VMware employees on Earth Day. We communicate the global message through the lens of our unique company culture and sustainability initiatives. To help reboot the earth, this year we're encouraging employees to Endanger This Species: single-use plastics.
In this year's Earth Day video, we took a lighthearted approach to a serious topic. The data on the decline of ecosystems, endangering species and their habitats, feels overwhelming. Instead of gloom, guilt or negativity, we use humor to connect with people in a way that's hopefully enlightening and inspiring. We hope to help employees understand the problem at the macro level, as well as what they can do immediately in their daily lives to make a positive impact.
Why is VMware focused on ending single-use plastics right now?
Acutt: There are multiple, interconnected causes of ecosystem decline and endangered species. The scale of plastic pollution is one of the most tangible, pervasive and relatable causes. We see it everywhere.
Right now, we've also got the most momentum solving the problem than ever before. Last year's campaign on plastic pollution deeply resonated with our people around the globe. Broomfield, Colo., and Staines, U.K., employees replaced single-use coffee cups with reusable cups and mugs. Boston employees replaced single-use water cups with reusable water bottles. Employees in Atlanta, Ga.; Sofia, Bulgaria; and Dallas and Austin, Texas joined our green teams. And our office in Paris removed single-use plastics not only from breakrooms, but also from all office supply purchases.
As a software company, we don't directly impact the single-use plastics supply chain, but we can influence our own purchasing decisions, as well as the daily plastic consumption habits of our global workforce. And each of those people can create a ripple effect at work, home and in their community.
Just because we don't create or ship products with plastic, doesn't mean we shouldn't take action. All parts of our business impact the world, including the people we employ.
Governments from Costa Rica, Rwanda to the EU are banning certain single-use plastics such as straws and plastic bags. How is VMware preparing its global offices and workforce for these changes?
Acutt: We're actively working toward removing single-use plastics from our global locations. As you can imagine, this is easier in some places than others and depends, also, on the level of control that we have at a site.
For example, at our headquarters in Palo Alto, Calif., where we own our buildings and are responsible for the cafés, we can dictate that all "to-go" ware be biodegradable. We're able to achieve a 94-percent diversion rate here due to this level of control and thanks to the waste services that the City of Palo Alto provides. At another location where the café is provided as an amenity by the landlord, we don't have that control.
VMware is a big believer in technology as a force for good. What role do you see technology playing in disrupting the single-use plastics industry?
Acutt: Finding alternatives is critical, and technology provides these opportunities. Dell Technologies, for example, is doing a lot to innovate packaging for hardware shipments by putting recycled, ocean-bound plastics in their packaging and replacing foam with compostable mushroom and sustainable bamboo cushions.
With technology, we can also build the infrastructure needed to transition from single-use models. Blockchain technology could disrupt the plastics supply chain by tracking the waste stream—where plastic ends up and from where it originates—so that we can better pinpoint major contributors and challenges.
And given its size and rate of growth, the tech industry as a whole can disrupt single-use plastics by mobilizing its people—both as consumers and innovators—and purchasing power. Just because plastics aren't our primary business doesn't mean the problem is none of our business. Given the scale of this systemic problem, we need everyone to take action. Each and everyone one of us has something to contribute and at VMware, we believe that individual actions matter.
You're on a long flight, you're thirsty and the airline only offers bottled water. Do you take one?
Acutt: We have to take care of ourselves before we can take care of others. But I always carry my reusable water bottle
More From VMware
Friday, May 14, 2021 - 11:00am
Thursday, May 13, 2021 - 8:30am
Wednesday, May 12, 2021 - 8:30am