Embracing Change: Our Commitment to Ethics
Embracing Change: Our Commitment to Ethics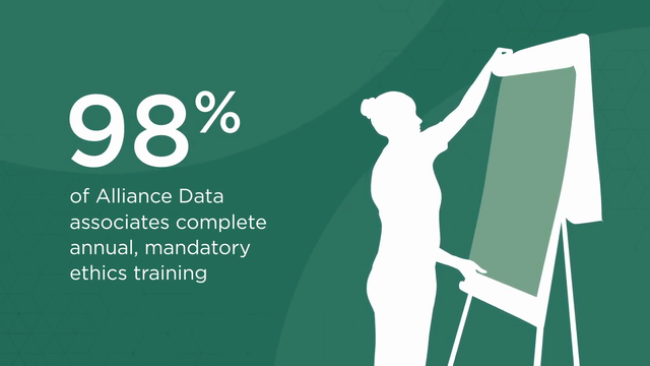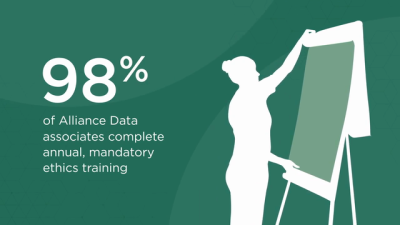 tweet me:
98% of @AllianceData's associates complete mandatory annual ethics training http://bit.ly/2Mndypd
Tuesday, July 30, 2019 - 9:25am
Ethics is engrained in our culture and operating principles at all levels of the business. To make this serious topic more conversational and engaging to our associates, we launched the "Spot On Ethics" campaign during Ethics Week in 2018. "Spot" serves as our mascot and go-to guide when it comes to navigating the ins and outs of ethics at Alliance Data by giving helpful ethics tips and reminders throughout the year. This campaign serves as an engaging reminder to associates that if they "spot" something that seems unethical, they need to speak up through any one of the available channels.
For more information on Alliance Data's approach to ethics, check out our 2018 Sustainability Report.
More From Alliance Data
Thursday, April 8, 2021 - 9:20am
Monday, March 29, 2021 - 12:00pm
Monday, March 22, 2021 - 3:00pm