Educator SEL Resources to Empower Students with Life-Long Confidence
Educator SEL Resources to Empower Students with Life-Long Confidence
Written by Rodney G. Crouse, M. Ed., 5th Grade Teacher at Reedy Fork Elementary in North Carolina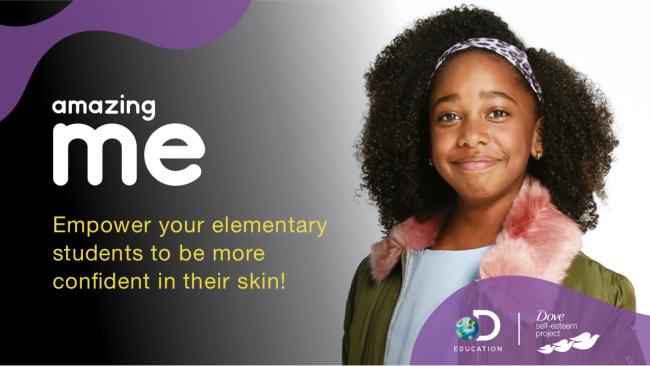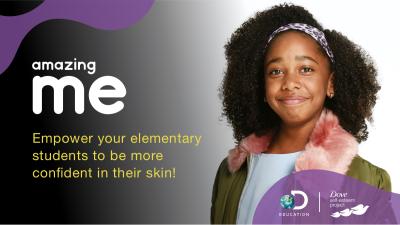 Tuesday, March 16, 2021 - 1:05pm
The COVID-19 pandemic has shown that while we've made great strides in improving equity in schools, gaps remain. It also demonstrates the fact that student's social and emotional well-being is inextricably linked to success in school. Research shows that self-esteem is critical for education, no matter the discipline. Simply put, confident kids are happy, healthy, and successful.
The realities of the pandemic – like social isolation, a new learning environment, lack of extracurricular activities – exacerbated stressors for kids and added new challenges. More than ever, students are struggling with self-esteem and relationship issues, anxiety, and general stress. The pandemic clearly shows the need to pay extra attention to the mental, social, and emotional well-being of students. The increased focus on social emotional learning (SEL) in education is something that is good and will only continue to be good moving forward. Part of ensuring the increased and continued care for SEL is connecting educators and students with high-quality educational content.
That's where programs, like Amazing Me from the Dove Self-Esteem Project and Discovery Education, step in. The no cost educational program delivers the best in SEL, health, and confidence-building resources for educators teaching grades 4-5.
There's an all-new suite of digital lesson bundles and classroom activities with built-in virtual facilitation options and professional learning content to support educators like me help students promote positive body image, counter bullying, and build resilient self-esteem. Here's what I'm using in my classroom to help students realize their full potential:
Flipping the Script on Body Image
Through a series of activities, the students and I set classroom norms around respectful discourse before learning about the concept of body confidence. Together, we explore how comparing themselves to others, both in person and in the media, can have negative consequences by investigating "appearance ideals" vs "healthy ideals." They will learn about the effects of body talk and practice "flipping the script" before reflecting on their own feelings and experiences with comparisons. At the end of the session, students can:
Define body confidence and body talk.
Understand the negative consequences of body comparison.
Provide alternative conversation topics not having to do with appearance.
Practice engaging in healthy conversations.
Reinforce the "healthy ideal."
Building Resilient Confidence
Navigating fun activities, students learn to identify what body confidence is and ways to achieve and maintain it in themselves and others. Students then explore the ideas of body function and how focusing on how they feel and function vs how they look can increase their body confidence. Students are introduced to bullying and teasing with a focus on weight-based issues and explore the connection between bullying and body confidence. After the lesson, students can:
Identify situations that make them confident.
Define body function.
Practice replacing negative self-talk with positive statements about body function.
Understand the difference between teasing and bullying.
Role play ways to stop weight-based teasing and bullying.
Professional Learning
The new Master Class series helps me as an educator figure out how students are thinking while providing the tools and strategies to help them be confident. Hosted by Marisol Perez – a clinical psychologist and researcher at Arizona State University and The Institute for Research and Education Advancing Children's Health (REACH) – the series provides educators with the skills to encourage kindness and open discourse while discussing topics including body dissatisfaction and bullying with elementary students.
Each of us is unique, beautiful, and worth celebrating, but too often, things like appearance ideals, negative body image, and weight-based bullying get in the way of us appreciating our awesome selves. Equipped with high-quality digital content, like that from Amazing Me, I know I am helping raise the self-esteem of my students and paving a path to their success.
Learn more about the Dove Self-Esteem Project
The Dove Self-Esteem Project was created from a vision where beauty is a source of confidence, not anxiety. We've reached over 69 million young people, with a commitment to reach 250 million by 2030. Our mission is to ensure that the next generation grows up enjoying a positive relationship with the way they look—helping young people raise their self-esteem and realize their full potential. We've partnered with leading experts in the fields of psychology, health, and body image to create a program of evidence-based resources, including parenting advice, to help young people form healthy friendships, overcome body image issues, and be their best selves.
More From Discovery Education
Friday, May 14, 2021 - 9:00am
Thursday, May 13, 2021 - 10:05am
Tuesday, May 11, 2021 - 10:05am