Donor Data Shows Companies Can (and Should!) Do More to Prioritize Women's Causes
Donor Data Shows Companies Can (and Should!) Do More to Prioritize Women's Causes
Data from hundreds of workplace giving programs shows surprising set of causes supported on International Women's Day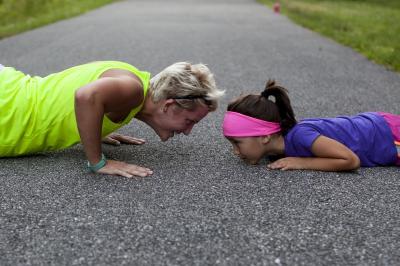 tweet me:
Surprising findings about #IWD2018 giving! @benevity data from millions of Fortune 1000 employees shows a notable spike in International Women's Day donations—though not to the causes you might imagine. http://bit.ly/2HYCHAT #ForGoodnessSake
Thursday, March 22, 2018 - 2:15pm
In alignment with the recently past International Women's Day theme, #PressforProgress, many companies brought gender equality issues to the forefront through employee resource groups (ERGs), internal events that showcased female entrepreneurs, skills-based volunteering and bringing gender equality into the D&I discussion. But what's even more interesting is that charitable giving also increased on International Women's Day—though not in the way that you might imagine.
According to Benevity data from millions of Fortune 1000 employees, there was a notable spike in donation activity on March 8, 2018, with triple the total amount donated last year. Yet the funds earmarked for charities that we would typically label as women's causes only made up about 7% of all donations on the day dedicated to women. That includes causes supporting women in engineering and tech, advancing equality for women in the LGBTQ community, acting against violence toward women, fighting the exploitation of women and increasing the health and welfare of low-income women.
SO, WHY DID COMPANIES AND THEIR PEOPLE DONATE TRIPLE THE DOLLARS ON INTERNATIONAL WOMEN'S DAY IF WOMEN'S CAUSES ONLY RECIEVED 7% OF THE TOTAL DONATIONS? CONTINUE READING TO FIND OUT.
More From Benevity
Thursday, May 28, 2020 - 9:15am
Thursday, May 14, 2020 - 7:40am
Thursday, May 7, 2020 - 7:20am