Domtar's 2017 Sustainability Video
Domtar's 2017 Sustainability Video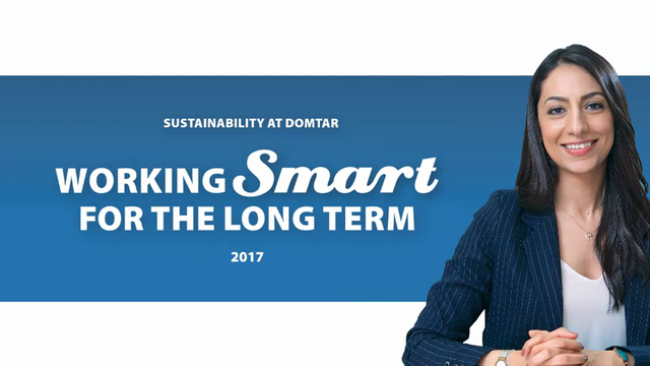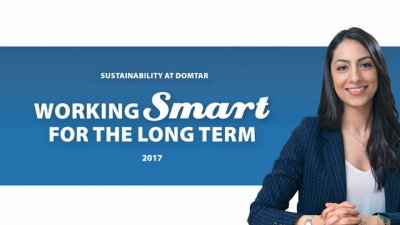 tweet me:
View @domtareveryday's #sustainability report video "Working Smart for the Long Term" http://bit.ly/2uwfovt
Thursday, July 20, 2017 - 9:15am
Domtar's 2017 Sustainability Report details the company's endeavors to take a longer term view of creating and preserving value for our shareholders, customers, employees and communities. Focused on the areas of Caring for People and Communities, Efficient Manufacturing, and Responsible Sourcing & Logistics, it details the company's priorities, challenges and progress via engaging stories and stunning visuals.
View the full report at www.domtar.com/sustainability.
Contact
Dan Persica, Sustainability Communications Manager
More From Domtar
Friday, July 3, 2020 - 12:00pm
Tuesday, June 23, 2020 - 2:30pm
Wednesday, June 17, 2020 - 10:30am