Domtar Sustainability: Diapers for Disaster Relief
Domtar Sustainability: Diapers for Disaster Relief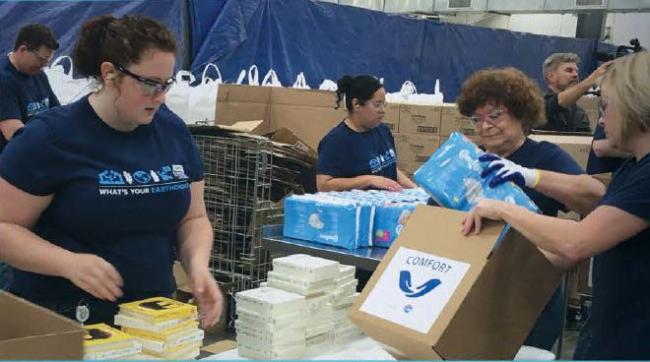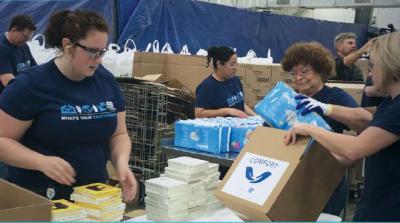 tweet me:
.@domtareveryday's Comfort & Care program provides diaper donations during disaster to alleviate stress on families http://bit.ly/2uzrT5s
Thursday, August 10, 2017 - 9:15am
Among the many everyday products Domtar makes, none may be more essential than our infant diapers and adult incontinence products.
While essential, these products can be unaffordable for some families. And, in the midst of a natural disaster, even unavailable.
Domtar's Comfort and Care program, launched in 2016, strives to help alleviate financial and emotional stress on families and individuals by providing diaper donations to diaper banks and care facilities.
In one of our first efforts in this new program, Domtar stepped in to help in the wake of Hurricane Matthew, which devastated some communities near the southeastern U.S. coastline in 2016. Domtar directly donated 100,000 diapers to the North Carolina Diaper Bank, $100,000 to the American Red Cross, and our employees volunteered many hours to assist affected families.
We also established a partnership with Good360, an innovative leader in the distribution of donated goods in disaster recovery. By leveraging Good360's technology and expertise, Domtar was able to send an additional 2,800 cases of diapers (both infant and adult) to Robeson County, North Carolina, where many families were displaced by Hurricane Matthew's destruction.
###
Domtar's 2017 Sustainability Report details the company's endeavor to take a longer term view of creating and preserving value for our shareholders, customers, employees and communities.  For more inspiring stories about Domtar's sustainability efforts, visit the Domtar Newsroom. To view the full 2017 Sustainability Report click here. 
More From Domtar
Tuesday, September 1, 2020 - 2:00pm
Tuesday, August 25, 2020 - 3:35pm
Friday, July 3, 2020 - 12:00pm