Daniel Oberhaus: Our Super-Charged Future
Daniel Oberhaus: Our Super-Charged Future
tweet me:
This wk's @SeaChangeRadio - @DMOberhaus of @WIRED talks w/ @SweetAl about the latest developments in the battery space: https://www.cchange.net/2021/05/18/battery/
Multimedia from this Release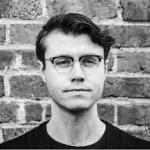 Wednesday, May 19, 2021 - 3:10pm
New iterations of the smartphone often focus on bells, whistles and other fancy features, when what we all really want for our devices are batteries that last longer. This week on Sea Change Radio, we speak with technology writer and battery expert Daniel Oberhaus about the latest developments in the energy storage space. We learn about the role that solid state and lithium-silicon batteries may play in the machines of tomorrow, how artificial intelligence may improve battery life, and the progress being made to create recyclable batteries.