Consumers Energy: Replacing Coal Plants with Sustainable Alternatives
Consumers Energy: Replacing Coal Plants with Sustainable Alternatives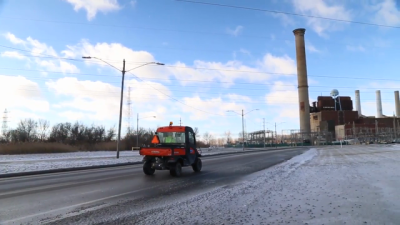 tweet me:
.@ConsumersEnergy | Replacing #Coal Plants with #Sustainable #Energy Alternatives http://bit.ly/2I1jsYn
Tuesday, March 6, 2018 - 9:25am
As an important part of our transition to clean energy sources, and commitment to build a sustainable future for our company, the people of Michigan and the environment we share, we retired our seven oldest coal-fired generating plants on April 15, 2016.
Retiring these plants will result in a 25% reduction in our carbon footprint, a 40% reduction in air borne sulfur dioxide, nitrogen oxide and particulates, and will reduce our statewide water use by 40%. Only one other utility in the nation is moving more aggressively to replace coal fired generating plants with sustainable alternatives.
Learn more at ConsumersEnergy.com/company/7-coal-plants-retire
More From Consumers Energy
Tuesday, November 12, 2019 - 2:20pm
Friday, October 18, 2019 - 3:00pm
Monday, August 19, 2019 - 12:05pm