Celebrating Indigenous Culture and Heritage in Australia
Celebrating Indigenous Culture and Heritage in Australia
Newmont Celebrates NAIDOC Week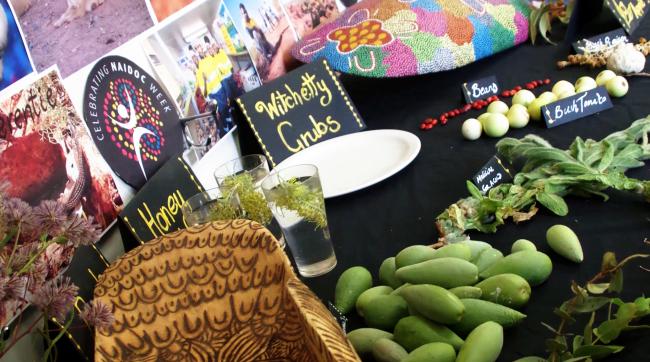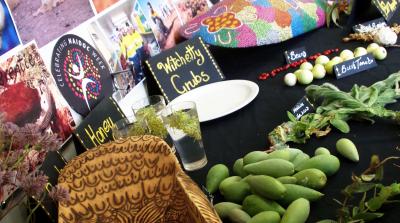 tweet me:
.@Newmont celebrates the cultural heritage and influence of #Indigenous #Australians. http://bit.ly/2vYi8in
Tuesday, August 1, 2017 - 7:40pm
Each year, during the first week of July, people across Australia celebrate the history, culture and achievements of Aboriginal and Torres Strait Islander peoples during NAIDOC week.
NAIDOC stands for National Aborigines and Islanders Day Observance Committee. Its origins can be traced to the emergence of Aboriginal programs in the 1920s, which sought to increase awareness in the wider community of the status and treatment of Indigenous Australians.
NAIDOC week recognizes and commemorates the cultural heritage and influence of Indigenous Australians.
This year, the importance, resilience and richness of Aboriginal and Torres Strait Islander languages was the focus of national NAIDOC week celebrations – with the theme of Our Languages Matter. NAIDOC week celebrations took place at Newmont operations across the country.At our Tanami and Boddington operations, in collaboration with Sodexo, a selection of indigenous foods were on the menu throughout the week, including kangaroo, crocodile and barramundi. Local artists displayed their work and participants were encouraged to share the importance of languages, enjoy displays of cultural artefacts, tools, shelters and foods. Boddington also hosted Aboriginal language lessons and well-known musician Colin Pigrim from the Pigrim Brothers provided entertainment at the Boddington accommodation village.
KCGM sponsored a number of local celebrations throughout the week, including the NAIDOC Week 2017 Closing Celebration Concert at the Goldfield's Arts Centre. The operation introduced their "Acknowledgement to Country" procedure, which provides a guide to acknowledging the traditional custodian of the land in which they operate, to be performed at all major meetings and events.
This year, nearly half (45%) of KCGM's first year apprentices are of Aboriginal and Torres Strait Islander descent.
Acting General Manager Adrian Finch was pleased with the outcomes, adding, "I am proud of KCGM's continued work with the local community to invest in events that encourage inclusion and diversity, and also identify and create employment pathways and opportunities into the future."
To find out more about Newmont's commitment to indigenous communities around the world, visit our 2016 Beyond the Mine sustainability report.
More From Newmont Mining Corporation
Friday, November 10, 2017 - 10:55am
Thursday, November 2, 2017 - 6:15pm
Thursday, October 19, 2017 - 5:45pm