Caring for Communities in the Time of COVID
Caring for Communities in the Time of COVID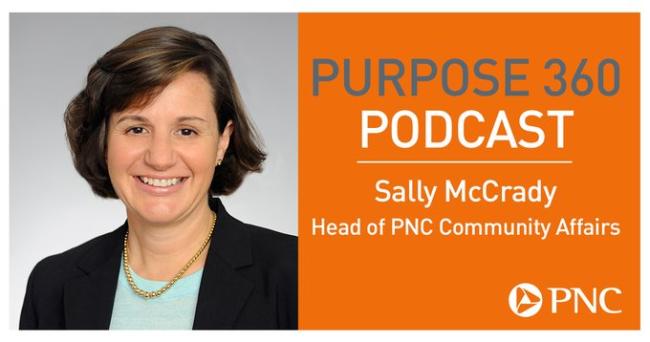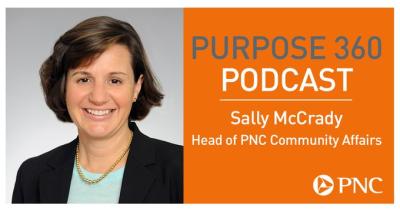 tweet me:
.@PNCNews's Sally McCrady joins @Purpose360pod host @carolcone to discuss how the bank pivoted to support employees, communities, customers, and the littlest members of its communities throughout the pandemic: https://bit.ly/3kc80fY
Tuesday, February 23, 2021 - 11:30am
Throughout COVID-19, PNC has doubled down on its efforts to support employees, customers, and communities. To talk about the company's rapid, human-centric response to the pandemic, we welcomed back to the show Sally McCrady, President and Chair of the PNC Foundation and Director of PNC Community Affairs.
More From PNC Financial Services Group
Thursday, April 29, 2021 - 11:30am
Tuesday, April 27, 2021 - 12:00pm
Tuesday, April 20, 2021 - 10:00am