Brands Taking Stands | Defining Climate Change as a Business Opportunity
Brands Taking Stands | Defining Climate Change as a Business Opportunity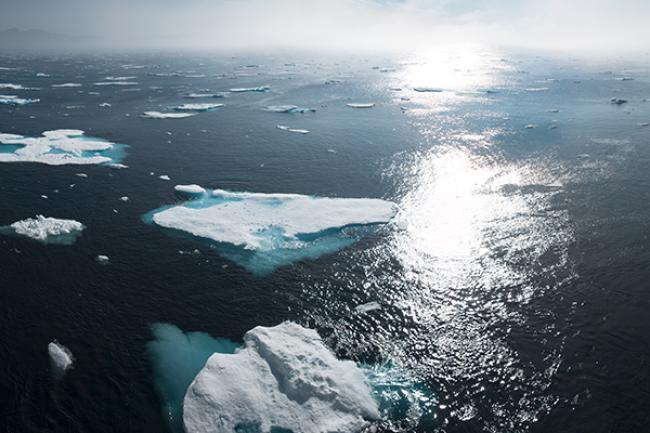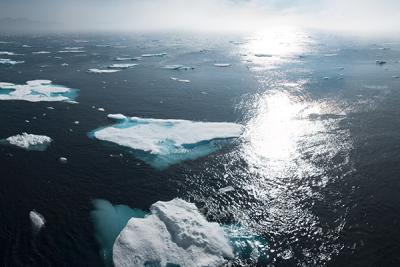 tweet me:
The latest #BrandsTakingStands #newsletter takes a look at defining #climatechange as a business opportunity http://bit.ly/2lUlyzx @WMBtweets @3BLMedia #SDGs #ESG
Thursday, July 5, 2018 - 12:40pm
THE BIG STORY 
Companies Take on Climate Change with "We Mean Business"
The We Mean Business coalition was formed to organize a critical mass of the business world to make progress on climate change. With its no-nonsense brand name, formidable numbers, and world-class leadership, the coalition is poised to be a dominant player in directing businesses toward taking stands on strategies and practices that define climate change as a business opportunity, not just an environmental disaster.
And quite a group it is, bringing together the memberships, networks, and missions of seven international nonprofit organizations, all major players in driving environmental policy through business activities: BSR, CDP, Ceres, The B Team, The Climate Group, The Prince of Wales Corporate Leadership Group, and WBCSD. The association's mission statement sets a very ambitious goal: "...to ensure that the world economy is on track to avoid dangerous climate change by 2020 while delivering sustainable growth and prosperity for all."
That mission is a measure of two conclusions. One, that governments are failing in their historic role as policy makers. Two, that only through increased prosperity can the public will be generated to pursue a global economy based on progressive practices that consider the environment.
The coalition's bold stand has attracted a €40 million grant from the IKEA Foundation, a strong gesture of support from a company that has positioned itself as a pioneer in renewable energy and GHG-emissions reduction.
The June update from We Mean Business highlights a number of initiatives, the most significant of which is the Declaration of Ambition. In this statement, more than 20 countries—including the UK, Canada, Germany, and Sweden—outline a challenge to all the signatories of the Paris Agreement to "raise the ambition" of their national climate plans. The goal is to inspire others to step up their commitments in the face of the inertia, if not the outright hostility (c.f. the current US administration) of government.
That's the thing about coalitions, they're contagious—they can inspire action through collaboration that would be much more difficult when taken by individual actors.
As noted in a previous BTS Newsletter, climate change is now at the top of the agenda for S&P 500 companies. We may not need a weatherman to know which way the wind is blowing, but We Mean Business is a good guide for companies in navigating today's stormy socio-political seas toward profits as well as the collective good.
NEWS YOU CAN USE
Millennial Entrepreneurs Favor Social Enterprises
"What Works Next," the latest in Politico's journalistic series of city-based articles about the next generation of "problem solvers," surveys new, purpose-driven businesses in Columbus, Ohio. According to the report, "Columbus has a reputation for spawning successful businesses. Millennials there are focused on enterprises that succeed by helping others." The series "identifies communities that are attracting the most millennials and asks: How is a new generation solving problems in a new way?" Previous editions have focused on Seattle, Albuquerque, Salt Lake City, St. Paul, and Durham. For July, Politico is covering the D.C. area, "...looking for D.C. millennials who are working to bridge the gap between civilians and the military. Nominate someone who is solving issues that affect veterans—jobs, addiction and mental health, for example—and we may feature them."
American Express Takes on Plastic Pollution
American Express has partnered with Parley, an organization addressing marine plastic pollution, in a commitment to reduce single-use plastics in its operations. The company will be introducing the first-ever American Express Card made from recovered plastic pollution recycled from oceans and coasts. In addition, Amex is committing to reducing the use of single-use plastic within its operations globally, including phasing out plastic straws and coffee stirrers for all of its major offices and Centurion airport lounges. An estimated eight-million metric tonnes of plastic end up in the ocean each year. The Amex move comes against a background of controversy over recent policy disputes about bans and/or fees on plastic straws by municipalities and states, regulations that are getting some pushback from trade associations. Three states have considered bans this year; California and New York bills are pending, Hawaii's proposed legislation died in committee. Seattle, Miami Beach, and Oakland are cities with either bans or opt-in rules. Bon Appetit is among food chains that have banned plastic straws, while in the UK, McDonald's is phasing in paper straws after a countrywide ban. Watch for more back and forth on the plastic issue—especially on straws—between companies who propose progressive solutions like Amex, trade associations and special interests that object to any change, and government entities trying to craft new policies that satisfy both environmentalists and business.
Walmart to Provide Educational Benefits to Employees
Walmart will support subsidized college tuition for its 1.4 million workers in the US, joining a growing list of companies that are helping employees pay for higher education. The retailer will pay tuition for its employees to enroll in college classes either online or on campus to earn degrees in business or supply chain management. As the labor market tightens up, major companies are beginning to offer perks that attract talent, and specifically ones that enhance job performance. Helping would-be employees deal with the high cost of college education is perceived as a major benefit for both employees and the company. "We feel like this is another step forward in investing in our associates," Julie Murphy, executive vice president of people in Walmart's US operation, told the NY Times. Walmart joins Amazon and Starbucks in providing tuition support.
C-SUITE COMMENTS
"Social entrepreneurship is the new norm. Millennials are putting their dollars towards companies that are sustainable and give back. Quite frankly, businesses that aren't giving back will go out of business in due time."
—Claire Coder, CEO, AuntFlow
---
PEOPLE ON THE MOVE
Bryan Corkal has joined Anuvia Plant Nutrients as chief financial officer. The company's mission is to help large-scale farming fulfill its promise to achieve high yields while dramatically reducing the environmental impact of conventional farming.
Want to receive this newsletter by email? Sign up here.
Continue the important conversations on corporate responsibility long after 3BL Forum with the Brands Taking Stands newsletter. Written by veteran journalist, John Howell, this newsletter is published every Wednesday morning.